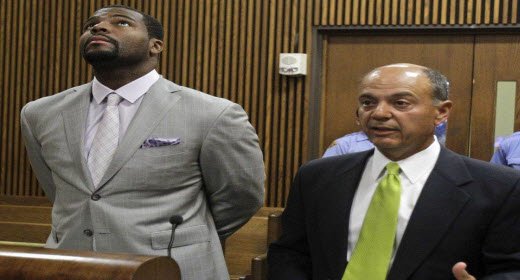 According to the sources, the original altercation started between Edwards' group of about 20 friends and about eight to 10 "known guys" from Detroit whose leader was described as a "million dollar drug dealer" who frequents South Bar in Birmingham, a wealthy suburb of The Motor City.
Former NBA player and ESPN an**yst Jalen Rose was reported to be part of Edwards' group and while described as drunk, he apparently attempted to hold Edwards back and keep him from fighting.
The original altercation was said to have started when someone from Edwards' group "threw up" in the booth area of the group from Detroit.
According to both sources, he mistook a bus boy only identified as "Dave" for a bouncer and charged into the kitchen after him. Edwards reportedly tackled Dave (described as a big guy who looks like a linebacker) and the two exchanged blows before they were separated.BSO
It's going to be hard for Jalen to shake the lush stereotype associated with his name with stories like this..