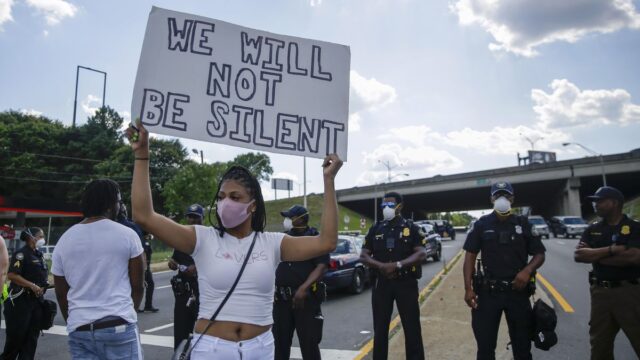 Since the death of George Floyd while in the custody of police officers in Minneapolis, the country has seen protests and demonstrations. Some unfortunately turned violent and led to destruction of property and even violence and loss of life.
The first night of demonstrations in Atlanta was on May 29, in downtown. These demonstrations began peacefully, but eventually, both downtown and Buckhead became the site of looting and vandalism. During that time, according to accident injury law firm Brauns Law, many major streets in the city had been closed including Peachtree and Centennial Olympic Park Drive.
Atlanta Mayor Keisha Lance Bottoms has been thrust into the national spotlight and has even been spoken about as a potential running mate for Democrat presidential candidate Joe Biden.
Mayor Bottoms spoke out, giving an impassioned speech at the start of the Atlanta civil unrest, asking people to stop burning down the city.
She has also gone on to say that she very much supports the underlying message of people involved in demonstrations, and she sees the relevance of grievances and anger, but that there has to be a better way to express legitimate issues.
So what's the status of the Atlanta protests now, and what's changed since the night of May 29?
U.S. Attorney Looking at Incidents Related to Atlanta Protests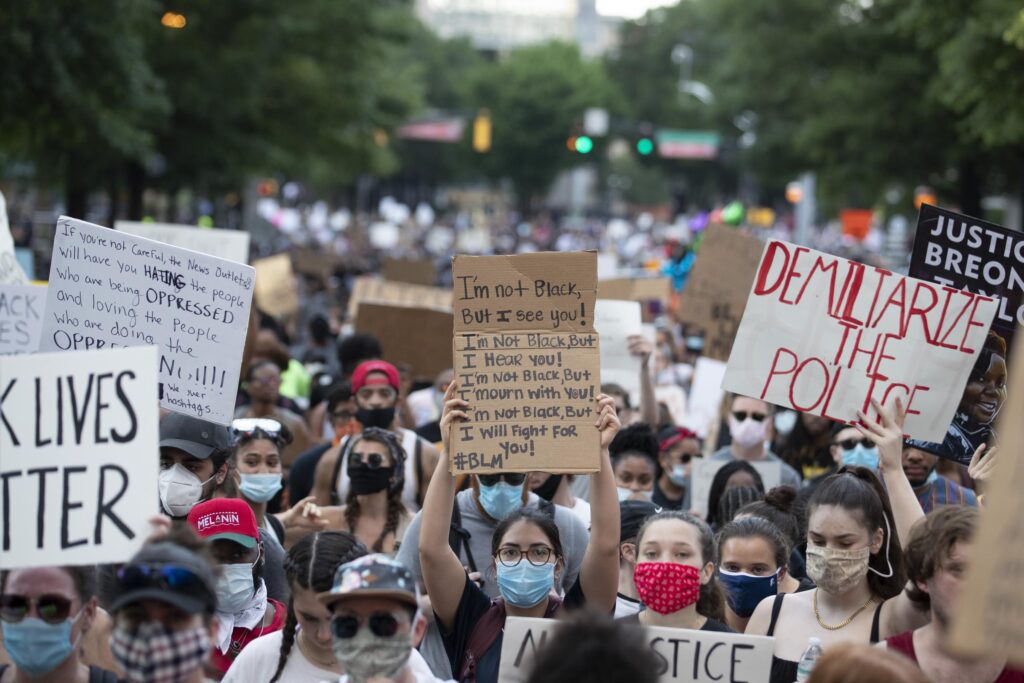 It was just announced that authorities are looking at whether or not federal charges should be filed in less than a dozen instances of violence against police officers and property damage that occurred during Atlanta's protests.
The U.S. Attorney's Office and the FBI are specifically looking at people who could have traveled across state lines to incite a riot. Inciting a riot is a federal crime.
U.S. Attorney Byung J. Pak told reporters during an Atlanta Press Club event that his office is providing support to local law enforcement.
Federal authorities are in particular looking at incidents related to arson, including lighting police vehicles on fire, that occurred on the first night of demonstrations in downtown.
Similar violent episodes across the country led U.S. Attorney General William Barr to direct agencies to apprehend and charge violent agitators who participated in otherwise peaceful protests.
The Curfew is Lifted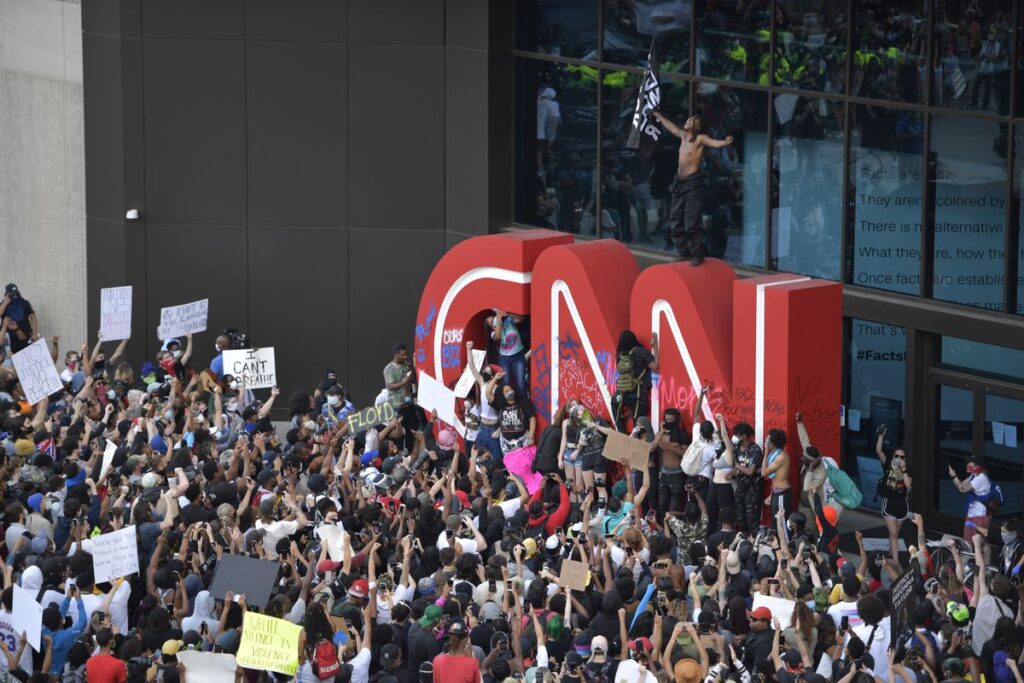 Since that first dramatic night, a lot of the unrest in Atlanta has calmed down. Mayor Bottoms initiated a curfew that lasted for a total of seven nights, and Governor Brian Kemp sent the National Guard to the city.
Since then, with the majority of protests being peaceful the Mayor has lifted the curfew and the Governor also lifted the mobilization of the National Guard.
Atlanta's Suburbs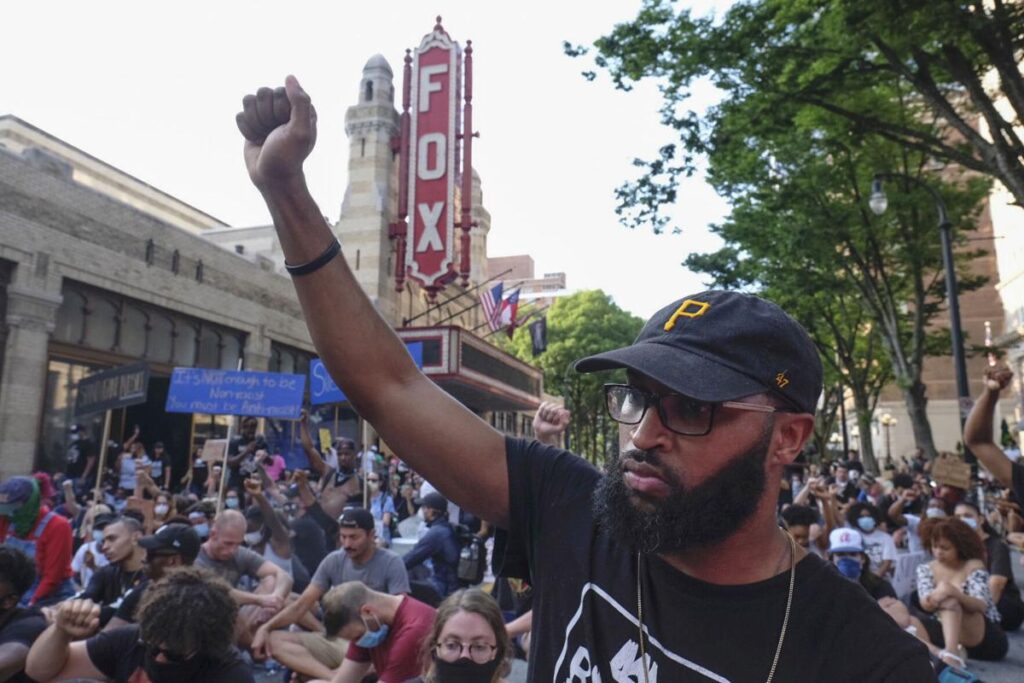 Like many suburbs and smaller towns and communities around the country, there have also been demonstrations in Atlanta's suburbs. For example, there was a crowd at Georgia State University, and there have been demonstrations in places like Kennesaw.
City Announces Grants for Damaged Businesses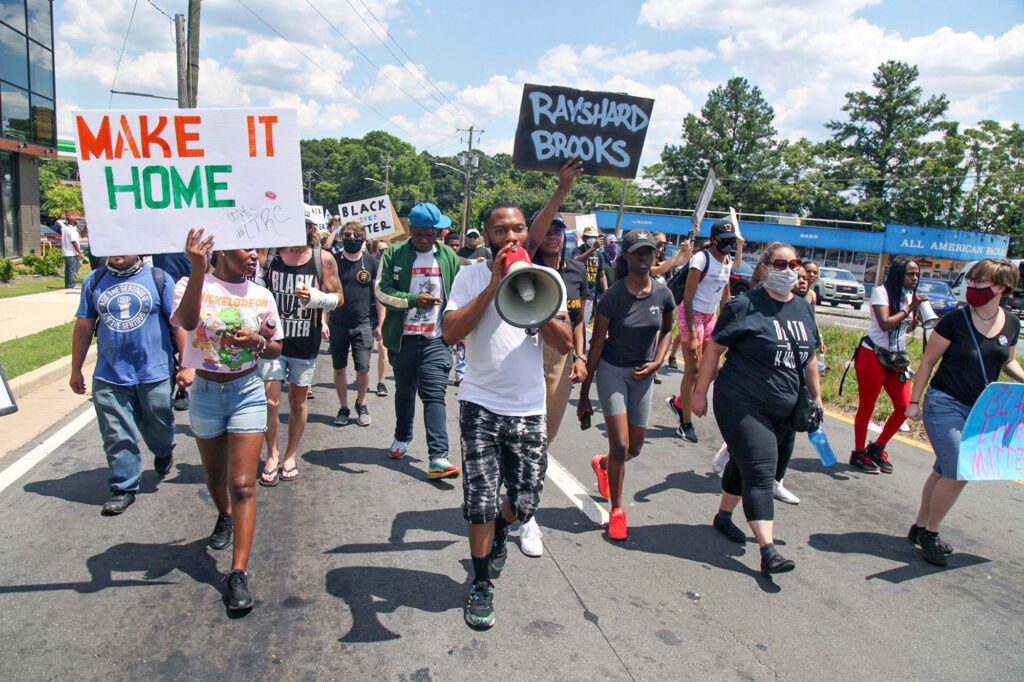 The city of Atlanta's economic development agency just announced they're going to offer grants to small businesses that experienced damage during the recent protests, where Buckhead businesses seemed to be especially affected.
Invest Atlanta said it would be called a CoA Recovery Fund, and they didn't refer to vandalism and looting specifically when they announced the grants. Instead, they said the grants would be to help businesses with losses and damages when they were adversely impacted after the peaceful demonstrations.
Mayor Bottoms, in a press release, described the group causing damage as small and destructive.
Businesses can receive grants up to $10,000, and they can then be used as insurance deductible reimbursement, or to directly pay for damages that are less than the deductible.
Atlanta businesses have to apply for the grants. Eligibility requirements include having a current Atlanta city business office, the ability to show the damages came from recent protests, and applicants must have been in business for more than one year and have more than one year on their lease. The first round of funding will be targeted toward small businesses with anywhere from one to nine employees and yearly revenues of $300,000 or less.
Since the end of May, Biden spokesman TJ Ducklo has praised the Atlanta Mayor, which is one reason why some think she might be a VP contender. Ducklo said he wouldn't comment on the running mate search, but he did describe Mayor Bottoms as passionate, empathetic, strong, and steady. He said Atlanta is lucky to have her leadership.
Bottoms has also become a regular on national news shows, and she's gotten quite a bit of positive press coverage. She was also on a two-part Oprah Winfrey town Hall about institutionalized racism, on which Stacey Abrams will also appear.
Planned Juneteenth Event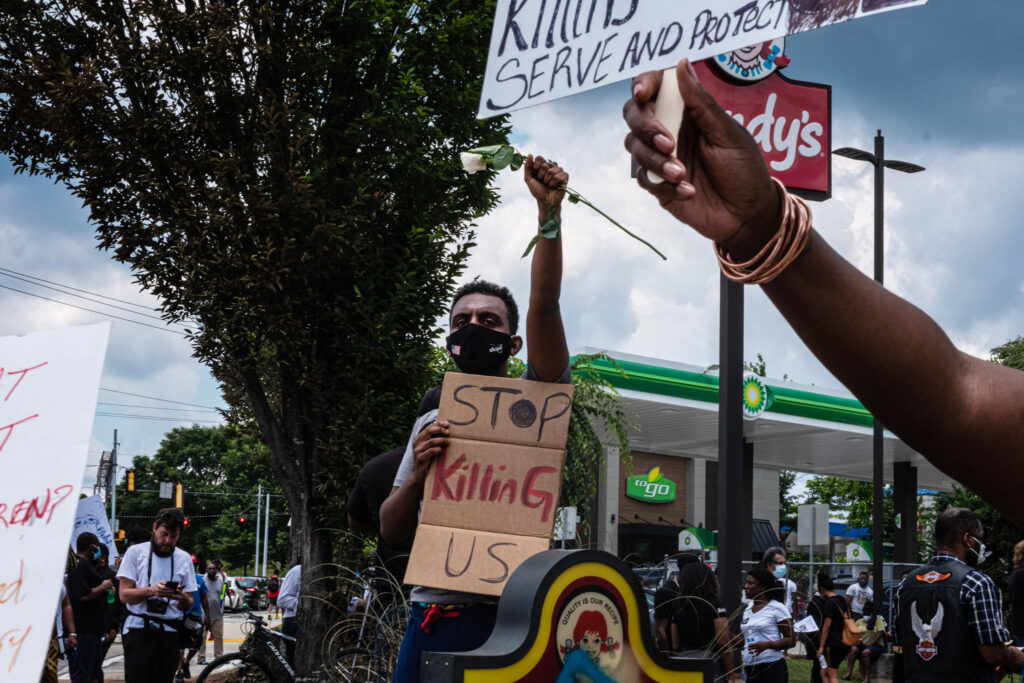 Coming up in Atlanta is a planned Juneteenth demonstration as well. The OneRace organization is planning the "March on Atlanta," on June 19.
June 19, 1865, marks the day when enslaved people in Texas learned they were free, which was two years after the Emancipation Proclamation. It was the end of slavery in the U.S. People in Texas created a national holiday to celebrate called Juneteenth.
It's expected that thousands of people will head to Centennial Olympic Park to observe Juneteenth with what organizers say will be a day of prayer and worship, as well as a march from Centennial Olympic Park to the Capitol and back.
The OneRace Movement is an organization that seeks to facilitate racial reconciliation.
The Juneteenth event comes as there have been weeks of demonstrations in downtown Atlanta.
The co-director of OneRace Josh Clemons said in a press release that the goal is to move forward to change the story for future generations. The gathering will be limited to 6,000, so people who are interested in attending are encouraged to register.
The OneRace Movement held its initial large-scale event in 2018 at Stone Mountain Park.
There will be other Juneteenth events in the city as well. For example, the Atlanta History Center is celebrating with a weekend of free admission.
It continues to be an interesting time in America and around the world, and it's likely we'll see more events like the Atlanta demonstrations through the coming weeks.