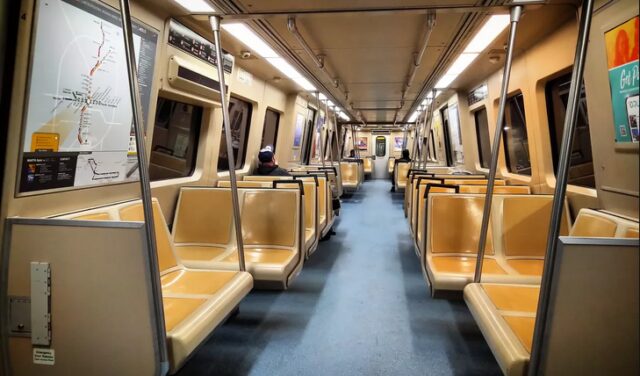 Even in the best of times, public transit like Atlanta's MARTA system can face challenges. According to Hasner Law, amid rising pedestrian deaths, there was recently one that involved an Atlanta MARTA bus.
Big cities have also faced challenges as far as violence on public transit, and now that's compounded by the ongoing effects of the coronavirus pandemic.
In big cities like New York City, many residents rely completely on public transit, and yet it was also thought that subways and buses could be a primary transmission vector of the covid-19 virus. Now, people are expected to wear masks on public transportation in New York, and Governor Cuomo created new strategies to sanitize the subway trains each night.
Even with precautionary measures in place, many are still worried about public transit not just in New York but cities around the country.
The Centers for Disease Control and Prevention has outlined its own guidance and warnings about public transit.
The CDC is telling riders to limit their touching of frequently-touched surfaces as much as possible and to use sanitizer right after touching them if necessary. They advise using touchless payments and no-touch trash cans if available and considering changing travel to non-peak hours so you're exposed to fewer people.
They also advise following social distance guidelines such as skipping a row of seats between yourself and other riders and entering buses through the rear entry doors.
So what specifically is MARTA doing to combat the spread of covid-19, particularly since cases do appear to be on the rise in Atlanta?
MARTA Overview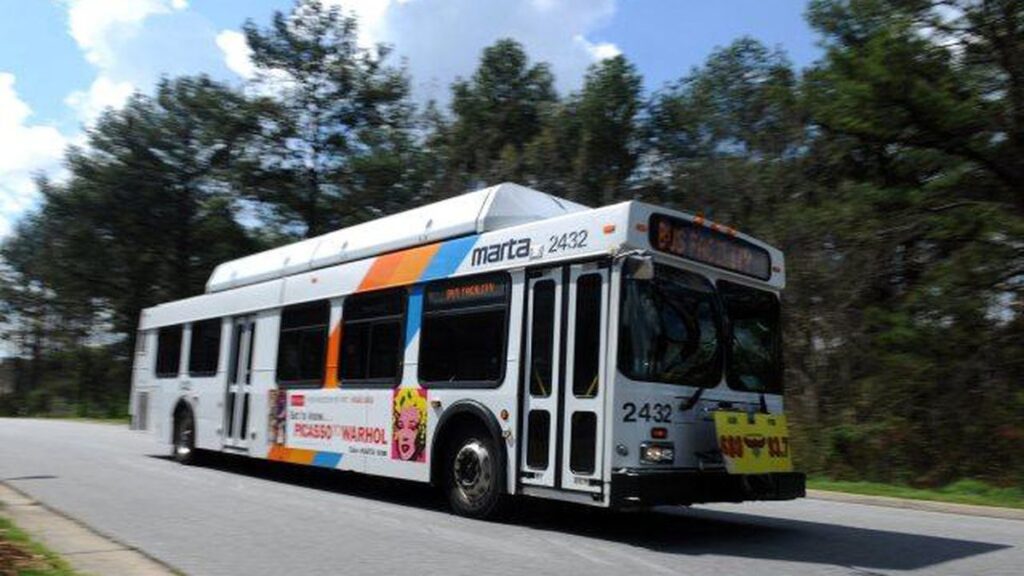 The Metropolitan Atlanta Rapid Transit Authority (MARTA) has trains and buses, as well as what are called paratransit vehicles. It runs within Atlanta and DeKalb and Fulton counties every weekday. You can also access MARTA directly from the airport.
MARTA is the 9th largest transit system in the country and it provides more than 430,000 trips for passengers every weekday.
Vehicle and Facility Cleaning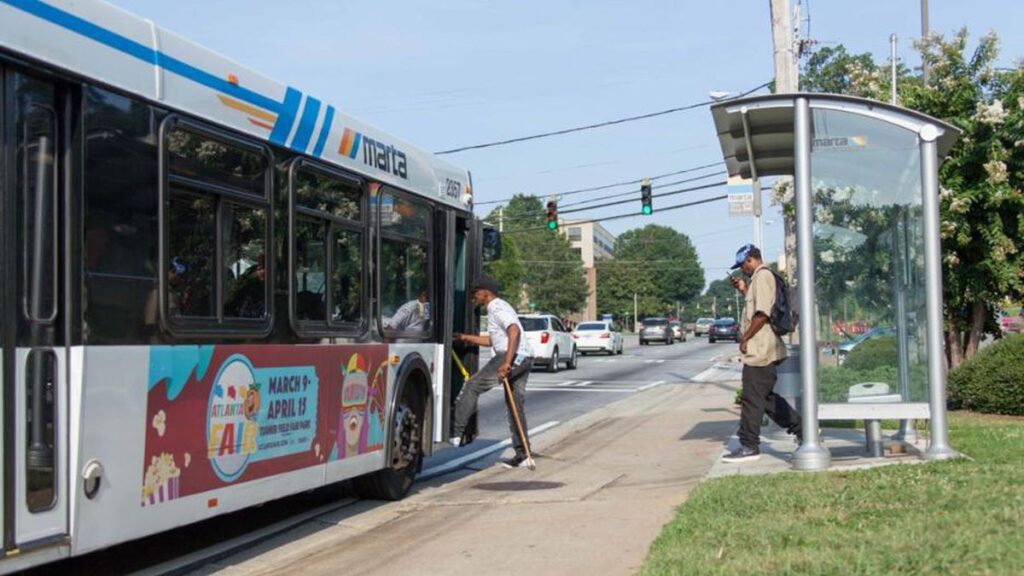 MARTA has made several announcements recently about how they're planning to keep their vehicles and facilities cleaned and sanitized, particularly as ridership may increase as more businesses are opening.
First, Delta Air Lines provided MARTA with 50 electrostatic sprayers. They are used to effectively but also efficiently clean MARTA's buses and trains, and rail stations.
Electrostatic sprayers will disperse a disinfectant in a fine mist that sanitizes without a residue being left behind.
The sprayers, of which there are 30 handheld and 20 backpacks, are used by trained maintenance crews as an alternative to time-consuming wipe downs.
MARTA's General Manager and CEO Jeffrey Parker said they are grateful to Delta for the state-of-the-art equipment that will help them protect their customers and employees not just during the pandemic but beyond.
Mike Medeiros, VP of Global Cleanliness for Delta Airlines, also spoke about the cleaners saying they're proud to work with MARTA to share what they've learned about keeping everyone safe during travel.
MARTA says it sanitizes its fleet of buses every night, and also disinfects high touch surfaces on 200 buses throughout the day. The electrostatic sprayers help them do this faster, so maintenance crews can do the job in under a minute rather than five minutes.
The mist dries almost immediately, so there's no delay when passengers can board.
The 38 MARTA rail stations are undergoing deep cleaning including pressure washing, disinfecting, and floor scrubbing.
MARTA said during the pandemic, their rail ridership was at one point down almost 80% and bus ridership was down 40%.
MARTA is also using other cleaning and disinfecting technology during this time, including robot cleaning machines, HVAC filters, and UV light.
Mask Distribution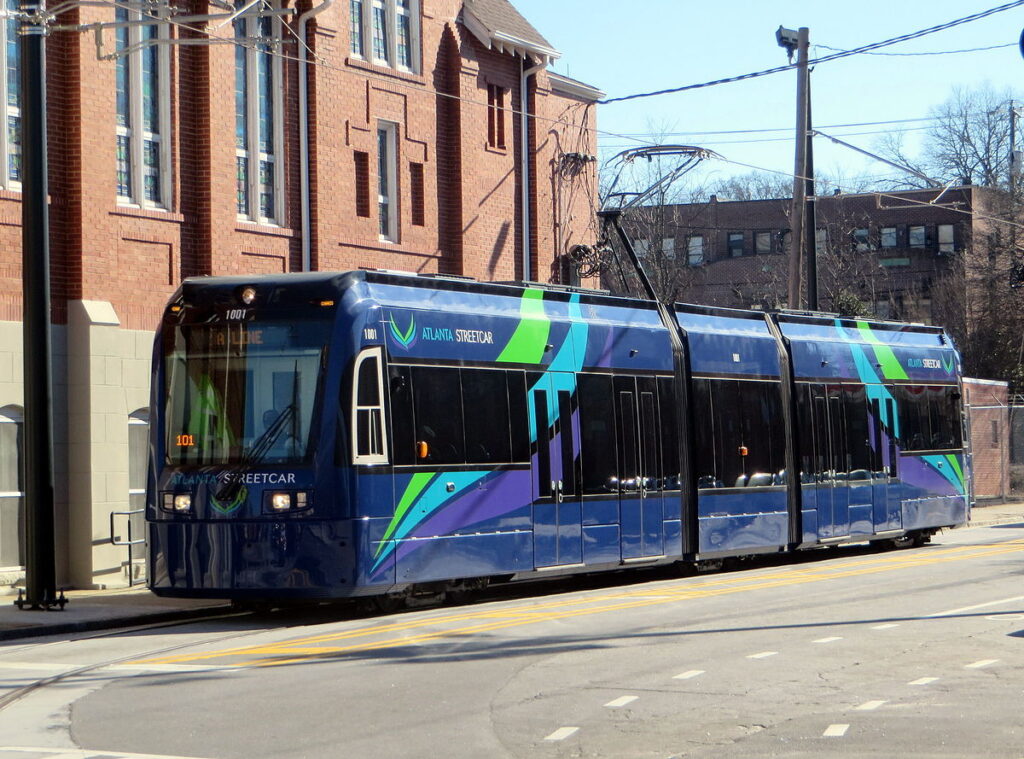 It was also just announced that beginning Monday, MARTA will start distributing up to two million disposable masks to customers.
The agency says on weekdays at transit stations across the metro, they will be giving away masks from 7 a.m. to 11 a.m.
It will then look at the possibility of distributing on weeknights and weekends based on ridership.
The agency didn't officially say they would require masks to board trains and buses, however.
CEO Jeffrey Parker spoke on this move saying that since the start of the pandemic, they have been issuing new safety protocols. They are encouraging while not requiring customers to wear masks.
There are some indications that MARTA isn't legally able to require mask-wearing, but they seem to be doing what they can.
MARTA customers as of Monday will be able to get masks from station agents or volunteers who will be wearing a Team MARTA shirt. Customers get masks from a dispenser like is used for tissues.
CARES Funds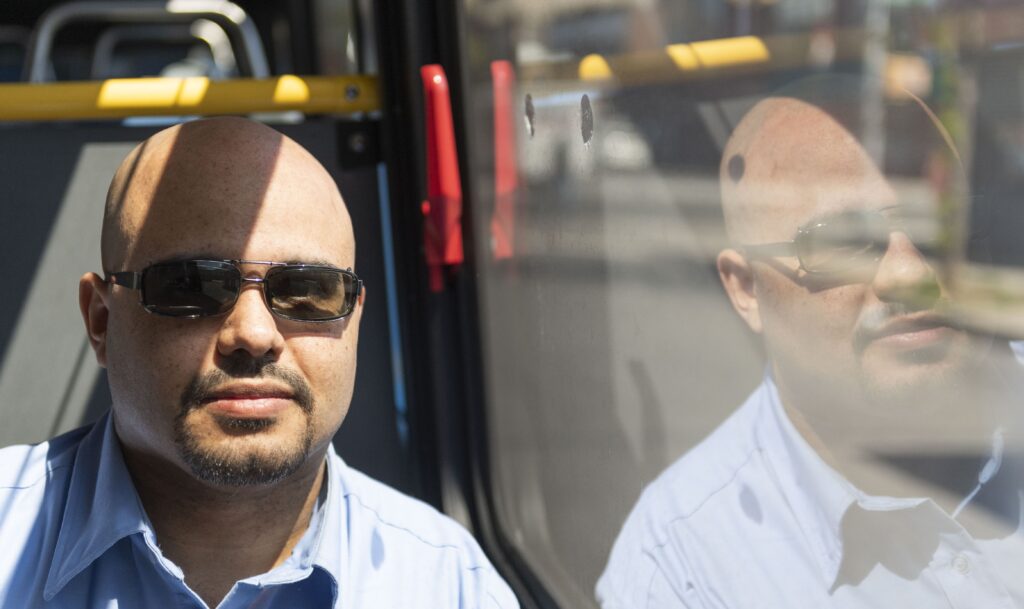 MARTA also recently received $299 million in funds from the CARES Act. It was just announced they'd received the funding on June 29, and it's part of the $25 billion in grant funding allocated by the CARES Act for public transit systems across the country.
MARTA said they'll use the funding to support the ongoing transit operations during the health emergency.
The FTA issued a safety advisory directed at transit agencies, telling them to develop and put in place policies and procedures for personal protective equipment and face coverings, as well as physical sanitation, disinfecting of surfaces, and hand hygiene. The CARES Act funding can be used to cover all of these costs.
Back in March, transit leaders from cities, including not only Atlanta but also Chicago, New York, Seattle, and San Francisco wrote a letter appealing to Congress for a relief package, citing the collapse of revenue.
They said their early projections showed losses could be in the tens of billions of dollars.
MARTA seems to be hopeful that they can help people feel more comfortable to start once again using public transit with the measures they're outlining. Many other cities around the country are taking similar steps.
If you're going to use MARTA, check the schedule because many routes have been discontinued during this time, particularly bus routes, so verify your trip beforehand.