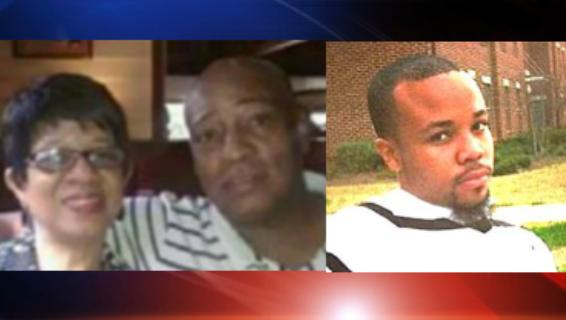 AUGUSTA, Ga. (WRDW) — Richmond County Sheriff Richard Roundtree says autopsies were conducted Wednesday morning on the three bodies that were found in the woods in south Augusta on Tuesday.
In a news conference on Wednesday, Roundtree confirmed the victims are two black males and one black female. He says the Sheriff's Office cannot confirm the identi*ies of any of the victims at this time.
Chief Deputy Coroner Mark Bowen says in a news release that they will be probably be able to identify the bodies at the end of the week or the the beginning of next week. Bowen says dental records have been obtained for the victims.
News 12 confirmed independently that the victims are Edna and Roosevelt Jones and their son, Russell.
Roundtree says a male person of interest was taken into custody around 9 p.m. Tuesday, but no charges have been filed. He says there is no reason to believe there is more than one suspect.
Roundtree says they are days away from completing the forensic investigation. They are also searching vehicles to find forensic evidence surrounding the transport of the bodies to the location of the fire. He says there is no indication that a robbery of any sort took place.
The Sheriff's Office is asking anyone with information in this case to come forward.
The pastor at the Augusta Deliverance Evangelistic Church says they are holding a prayer vigil at 7:15 p.m. for Roosevelt, Edna and Russell. The church, which is the one the victims went to, is at 2028 Roosevelt Drive in Augusta.
Initial report:
RICHMOND COUNTY, Ga. (WRDW) — Sources have confirmed the identi*ies of the bodies that were found in south Augusta on Tuesday.
Investigators were first called to the scene of a brush fire in the woods where crews found three bodies. They were later called to a home on Pinnacle Place Drive for a welfare check, which is where they say evidence was found that linked the home to the three murder victims.
News 12 reported on Tuesday that property records show the home is owned by Edna and Roosevelt Jones.
Family members have confirmed that Edna and Roosevelt Jones and their son, Russell, died on Tuesday.
The Telegraph is reporting the Bibb County School District sent out an email saying Principal Steve Jones lost his parents and brother to a triple homicide near Augusta.