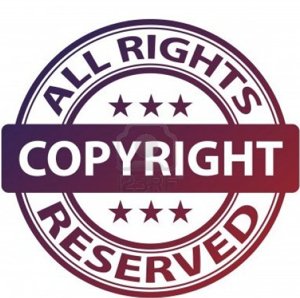 Court docu*ents filed in the U.S. District Court, Northern District of Georgia surface via Rasha Entertainment. The suit alleges, celebrity blogger Sandra Rose committed copyright infringement by using photos owned by BWP. The opposing party is suing for $3.6 million in statutory damages, not withstanding any other money they can receive from a jury in compensatory and punitive damages.
There are 24 infringement at a rate of $150,000 per infringement.
On December 13, 2013, BWP Media USA Inc. of Los Angeles, California (doing business as Pacific Coast News, hereinafter "BWP," or "plaintiff(s)"), filed a complaint against Sandra Rose, LLC, of Atlanta, Georgia (hereinafter "Sandra Rose" or "defendant(s)," alleging direct, contributory, and vicarious copyright infringement as well as inducement of copyright infringement.

According to their complaint, BWP owns a multi*ude of photographs which they license to online and print publications and has several active and valid copyright registrations with the United States Copyright Office. In their complaint, the plaintiff alleges the defendants copied, modified, and/or displayed plaintiff's protected photographs on their website(s) without permission from the plaintiff, including three protected images associated with copyright registration numbers VA0001860075, VA0001836246, and VA0001875918.

The case is BWP Media USA Inc. v. Sandra Rose, LLC., Case No. 1:13-c–04130-AT in the Northern District of Georgia, Atlanta Division, and is assigned to The Honorable Judge Amy Totenburg.
via: Georgia IP Litigation