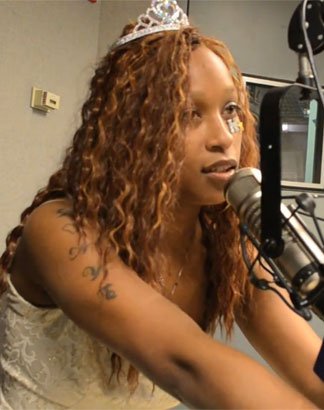 You remember the slightly overenthusiastic Kanye West fan has managed to go one step further than the girl who got 'Drake' tattooed on her forehead – and legally changed her name to 'Kanyeresa West'.
The woman, formely known as Lindaresa, made the move after previously being prevented from using the moniker 'Mrs Kanye West' on stage due to potential legal issues. Now it's her real ti*le – and she's officially free to call herself Mrs West whenever she wants.
In an interview with DJ Moon Dawg on Chicago radio station WCGI 107.5, Kanyeresa explained she did it to "get the man that I really love's attention."
The name change wasn't her only sign of devotion to Yeezy. She also had his name tattooed across her bu** to prove she loves the G.O.O.D. Music rapper "more than all of those girls."
Kanyeresa plans to use a picture of the bu** tattoo for the cover of her new book. She is back with a new 'Kimye Over' back tattoo.. It's safe to say Yeezy won't look forward to meeting this loyal fan of his.