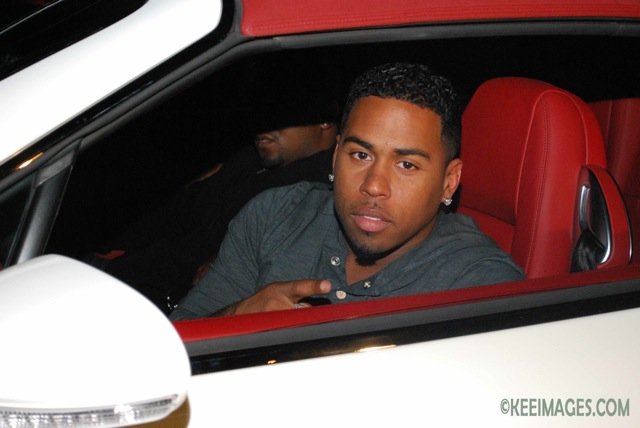 Police say a R&B singer was carjacked at gunpoint in Midtown Atlanta and one of the suspects has been arrested.
Authorities say singer Robert Wilson – known as Bobby Valentino – parked a red 2013 Bentley in a lot outside the Hot Beats Recording Studio on Spring Street near 14th Tuesday night and was approached by two armed robbers. Police say Valentino complied with the men and they drove away in the car.
An off-duty lieutenant heard a call over police radio about the incident and found the luxury car abandoned nearby at the Arts Center MARTA station.
Authorities say Wilson and witnesses identified one suspect and the man was taken into custody. The man's identi*y has not been released and police are still looking for the second suspect.
He is always riding around Atlanta alone. He probably was looking like a easy come up.. Glad he is ok.