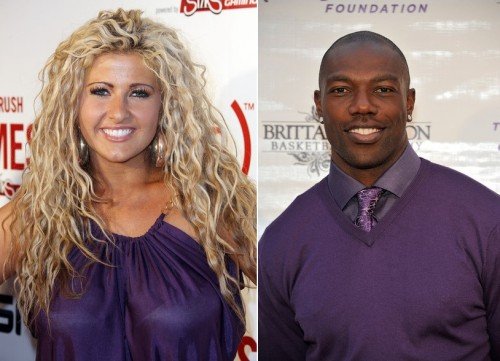 Terrell Owens love those pink toes and apparently he has a new one named Kip Force aka Blonde Baller from Real Chance of Love 2.  Since then she has went on to write a book Behind Reality TV Industry 101 and also models on the side.  You can check her out on Twitter if you like.
Apparently, she dated Terrell Owens a long time ago (as you can see from the text messages below that she released on Twitter) and they are now renewing their romance according to source close to Kip Force according to BSO.
I will give T.O. the benifit of the doubt and say he isn't balling financially any more so his stable of women chasing him is reflecting that…Why?