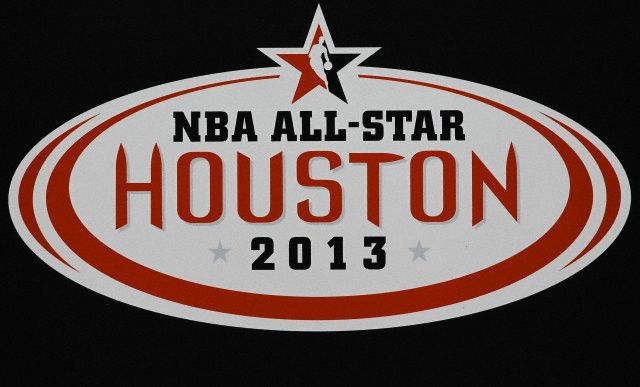 Everyone heading down to Houston during the 2013 NBA All Star Weekend is going to be asking the question "Where Is The Party At?".  You can guarantee to see all of your favorite artists, athletes and other entertainers in Houston, TX for a non-stop weekend of events, parties, dinners, galas and all kinds of other special events.
Wednesday, February 13th, 2013
The Art of Love (Tank Live in Concert) at House of Blues (1204 Caroline St. – Houston, TX) – Doors Open at 8PM – Click Here for Tickets

Turn Up Wednesdays at The Roxy (5351 W. Alabama St. – Houston, TX) – This is a weekly pure hip-hop party – Doors open at 9 – Click Here for Additional Info.
Wing Night at Scott Gertner's Sports Bar (3100 Fountainview @ Richmond – Houston, TX) Good Music, Great Wings and Cheap Drinks- Doors open at 5:30PM – Click Here for Tickets

Thursday, February 14th, 2013
All-Star Weekend Kickoff Party / Welcome to Houston Party w/Slim Thug, Scarface, Jadakiss and Juelz Santana at Warehouse Live (813 St. Emanual St. – Houston, TX) – Doors Open at 10PM – Click Here for Tickets
King Johnny's Welcome to Houston Diamond Affair w/J.R. Smith (NY Knicks) and Basketball Wives' Brooke Bailey at Venue (719 Main St. – Houston, TX) – Doors Open at 9PM – Click Here for Tickets
NBA All-Star Kickoff Party w/Bun B and Kirko Bangz at BamBou (2450 University Blvd. – Houston, TX) – Doors Open at 9PM – Click Here for Tickets
Valentine's Night Love and Basketball All-Star Kickoff Bash w/Letoya Luckett at Sugarhill Bar/Lounge (2533 Southmore – Houston, TX) – Doors Open at 6PM – For More Info. Click Here or call 281-974-4744

[STRIP CLUB] Official All-Star Weekend Strip-A-Thon w/DJ Khaled and Jadakiss at Player's Palace (9301 Bissonnet St. – Houston, TX) – Doors Open at 7PM – Click Here for Tickets
[AFTERHOURS] [STRIP CLUB] – Onyx (3113 Bering Dr. – Houston, TX) – Doors Open at 12AM – For more info. call 832-776-1572
Friday, February 15th, 2012
[DAYTIME] NBA All-Star Southern Smoke Meet & Greet starring DJ Smallz, Lil Scrappy, Dorrough Music, Drumma Boy, Driicky Graham, Yung Nation & Mr. Lucci; hosted by DJ Scream, Kiotti, Jack Thriller, OG Ron C & DJ Young Samm at Kornbreads 2K VIP Lounge (9373 Richmond Ave. – Houston, TX) – Doors Open at 2PM-5PM – Free Admission
[DAYTIME] All-Star Reunion w/Doug E. Fresh and Biz Markie at The Compound/Hess Club (5430 Westheimer Rd. – Houston, TX) – Doors Open at 4PM-10PM – Click Here for Tickets
[DAYTIME] NBA All-Star Event Watch Party w/DJ Mr. Rogers and DJ Kayotik at Scott Gertner's Sports Bar (3100 Fountainview @ Richmond – Houston, TX) – Doors Open at 5:30PM – Click Here for Tickets
All-Star Weekend Celebration w/Chris Brown, Future and Bun B at Stereo Live (6400 Richmond Ave. – Houston, TX) – Doors Open at 9PM – Click Here for Tickets
All-Star Weekend Kickoff Celebration w/Meek Mill, Fabolous, DJ Drama and DJ Quicksilva at Warehouse Live (813 St. Emanual St. – Houston, TX) – Doors Open at 10PM – Click Here for Tickets
Basketball Wives Houston All-Star Takeover w/Evelyn Lozada and Draya Michele at BamBou (2450 University Blvd. – Houston, TX) – Doors Open at 9PM – Click Here for Tickets
The Best Damn All-Star DJ Party Period w/DJ Drama, DJ Stevie J, DJ Mr. Rogers, DJ Raj Smooth and DJ Kayotik at Bayou Place (534 Texas Ave. – Houston, TX) – Doors Open at 9PM – Click Here for Tickets
Friday Night Live w/DJ Baby Yu at Sugarhill Bar/Lounge (2533 Southmore – Houston, TX) – Doors Open at 10PM – For More Info. Click Here or call 281-974-4744
The International Affair Special Edition w/Basketball Wives' Brooke Bailey and Teyana Taylor at M Lounge (16305 Kensington Dr. – Sugarland, TX) – Doors Open at 9PM – Click Here for Tickets
Maybach Music Group's Official Miami to Houston All-Star Party w/Rick Ross and Rashard Lewis (Miami Heat) at The Roxy (5351 W. Alabama St. – Houston, TX) – Doors Open at 9PM – Click Here for Tickets
Reality Show Stars Takeover w/Bad Girls Club and Love & Hip Hop Stars Kimbella, Karlie Redd, Rockey, Mehgan James and Zuly at SoHo Club (5901 Hillcroft – Houston, TX) – Doors Open at 8PM – For More Info. Call 832-665-0719
Welcome to Houston All-Star Weekend Tip-Off Party w/Kevin Hart and Chris Paul (LA Clippers) at Nox (4701 Nett St. – Houston, TX) – Doors Open at 9PM – Click Here for Tickets

[STRIP CLUB] Uncle Luke's Peep Show at Player's Palace (9301 Bissonnet St. – Houston, TX) – Doors Open at 10PM – Click Here for Tickets
[AFTERHOURS] Friday Late Night All-Star 2013 w/Trinidad James, DJ Khaled and DJ Drama at Empire (3101 San Jacinto – Houston, TX) – Doors Open 2AM – 6AM – Click Here for Tickets
[AFTERHOURS] [STRIP CLUB] – Onyx (3113 Bering Dr. – Houston, TX) – Doors Open at 12AM – For more info. call 832-776-1572
Saturday, February 16th, 2012
[DAYTIME] All-Star Daytime Exclusive w/DJ Candlestick and DJ Young Streetz at Red Door (2416 Brazos – Houston, TX) – Doors Open from 12PM-8PM – Click Here for Tickets

[DAYTIME] All-Star Downtown Throwdown w/The Starting 5 at Bayou Place (534 Texas Ave. – Houston, TX) – Doors Open from 2PM-8PM – Click Here for Tickets
[DAYTIME] All-Star LA-TEX Daytime Party w/DJ Raj Smoov and GO DJ Havoc at Estate (2303 Richmond Ave. – Houston, TX) – Doors Open from 2PM-8PM – Click Here for Tickets
[DAYTIME] The Best Damn Daytime Party Period w/Trina and Love and Hip Hop's Joseline at Eight (5102 Washington Ave. – Houston, TX) – Doors Open from 12PM-6:30PM – Click Here for Tickets
[DAYTIME] Daybreak All-Star HBCU Daytime Party w/Lisa Raye and Doug E. Fresh at Scott Gertner's @ Houston Pavillions (1201 Fannin 3rd Fl. – Houston, TX) – Doors Open from 2PM-8PM – Click Here for Tickets

[DAYTIME] DJ Drama's Annual All-Star Weekend Day Party at Avenue (4500 Washington Ave. – Houston, TX) – Doors Open from 12PM-8PM – Click Here for Tickets
[DAYTIME] Hollywood Hustle Daytime Affair w/Kevin Hart at The Hess Club (5430 Westheimer Rd. – Houston, TX) – Doors Open from 4PM-10PM – Click Here for Tickets
[DAYTIME] NBA All-Star Event Watch Party w/John Wall (Wash. Wizards), DJ Don Cannon, Jas Prince (Rap-A-Lot), Tammy Torres and DJ Kayotik at Scott Gertner's Sports Bar (3100 Fountainview @ Richmond – Houston, TX) – Doors Open at 5:30PM – Click Here for Tickets
[DAYTIME] The Pregame Show Day Party w/J.R. Smith (NY Knicks) and Kenny Burns at Belvedere (1131 Uptown Park Blvd. – Houston, TX) – Doors Open from 2PM-8PM – Click Here for Tickets
2Chainz and Trinidad James Live in Concert at Drink (7620 Katy Fwy. – Houston, TX) – Doors Open at 9PM – Click Here for Tickets
All-Star Extravaganza w/A$AP Rocky, Kyrie Irving (CLE Cavaliers) and Slim Thug at Club 305 (2404 San Jacinto St. – Houston, TX) – Doors Open at 8PM – Click Here for Tickets
All-Star Takeover w/Shaq at The Marque (798 Sorella Ct. – Houston, TX) – Doors Open at 9PM – Click Here for Tickets
All-Star Weekend Celebration w/John Legend, Terrence Howard and Je'Caryous Johnson at Scott Gertner's @ Houston Pavillions (1201 Fannin 3rd Fl. – Houston, TX) – Doors Open at 9PM – Click Here for Tickets
All-Star Weekend Celebration w/T.I., Trey Songz and Dwayne Wade (Miami Heat) at Stereo Live (6400 Richmond Ave. – Houston, TX) – Doors Open at 9PM – Click Here for Tickets
Birdman Celebrity Birthday Bash w/DJ Khaled, DJ Clue and DJ Quicksilva at Warehouse Live (813 St. Emanual St. – Houston, TX) – Doors Open at 10PM – Click Here for Tickets
The Dwight Howard Big Deal All-Star Celebrity Bash w/DJ Kid Capri at Venue (719 Main St. – Houston, TX) – Doors Open at 9PM – Click Here for Tickets

Exchange Saturdays All-Star Edition w/LaLa Anthony and Lance Gross at M Lounge (16305 Kensington Dr. – Sugarland, TX) – Doors Open at 9PM – Click Here for Tickets
Fade to Black All-Star Saturday w/Lebron James, Kevin Hart and Chris Paul at The Roxy (5351 W. Alabama St. – Houston, TX) – Doors Open at 9PM – Click Here for Tickets
Launch Party for FTA Fitness at 2 Hyde Park Studio (2 Hyde Park – Houston, TX) – Doors Open at 9PM – Click Here for Tickets

Sophisticated Saturdays All-Star Affair w/Basketball Wives' Jennifer Williams and Love and Hip-Hop's Raqi at Sugarhill Bar/Lounge (2533 Southmore – Houston, TX) – Doors Open at 7PM – For More Info. Click Here or call 281-974-4744
Stadium Status All-Star Weekend w/DJ Drama, James Harden (HOU Rockets), Andre Johnson (HOU Texans) and DJ Don Cannon at Empire (3101 San Jacinto – Houston, TX) – Doors Open at 10PM – Click Here for Tickets
Star-Studded Saturday w/Terrance J, Pooch Hall, Evelyn Lozada (Basketball Wives), Jacoby Jones (Baltimore Ravens) and Gerald Green (Indiana Pacers) at Grooves (2300 Pierce – Houston, TX) – Doors Open at 8PM – Click Here for Tickets
Young, Rich and Flashy w/Gucci Mane, Meek Mill and Bun B at Vertigo (5865 S. Gessner Rd. – Houston, TX) – Doors Open at 9PM – Click Here for Tickets
[STRIP CLUB] Plies' Playhouse at Player's Palace (9301 Bissonnet St. – Houston, TX) – Doors Open at 10PM – Click Here for Tickets
[AFTERHOURS] [STRIP CLUB] – Onyx (3113 Bering Dr. – Houston, TX) – Doors Open at 12AM – For more info. call 832-776-1572
Sunday, February 17th, 2012
[DAYTIME] The Best Damn Daytime Party Period Part 2 w/Tank at Eight (5102 Washington Ave. – Houston, TX) – Doors Open from 12PM-6:30PM – Click Here for Tickets
[DAYTIME] NBA All-Star Event Watch Party w/J.R. Smith (NY Knicks), DJ Drama, Rashard Lewis (Miami Heat), DJ Mr. Rogers, DJ ASAP and DJ Kayotik at Scott Gertner's Sports Bar (3100 Fountainview @ Richmond – Houston, TX) – Doors Open at 5:30PM – Click Here for Tickets
[DAYTIME] Player's Paradise Daytime Experience w/Common and Laz Alonso at The Hess Club (5430 Westheimer Rd. – Houston, TX) – Doors Open from 4PM-10PM – Click Here for Tickets
[DAYTIME] Sunday Ritual All-Star Weekend Edition w/Javale McGee (DEN Nuggets) at Sugarhill Bar/Lounge (2533 Southmore – Houston, TX) – Doors Open at 5PM – For More Info. Click Here or call 281-974-4744
All-Star Celebrity Finale Game Viewing Party and Afterparty w/Common at House of Blues (1204 Caroline St. – Houston, TX) – Doors Open at 5PM – For more info. call 832-439-6822
All-Star Game Afterparty w/Kevin Durant at Bayou Place (534 Texas Ave. – Houston, TX) – Doors Open at 9PM – Click Here for Tickets
All-Star Weekend Extravaganza and Afterparty w/Love and Hip Hop's Joseline, Iman Shumpert (NY Knicks), Slim Thug and Keyshia Ka'oir at SoHo Club (5901 Hillcroft – Houston, TX) – Doors Open at 9PM – For more info. call 516-547-7926
All-Star Weekend Grand Finale w/Fabolous, Waka Flocka, Yo Gotti and Sheneka Adams at Vertigo (5865 S. Gessner Rd. – Houston, TX) – Doors Open at 9PM – Click Here for Tickets
The Infamous All-Black All-Star Finale w/Kyrie Irving (CLE Cavaliers) at Avenue (4500 Washington Ave. – Houston, TX) – Doors Open at 8PM – Click Here for Tickets
NBA All-Star Game Afterparty w/2Chainz and Future at Venue (719 Main St. – Houston, TX) – Doors Open at 9PM – Click Here for Tickets
Plan B Sundays w/J.R. Smith (NY Knicks), Teyana Taylor and Karrueche Tran at Belvedere (1131 Uptown Park Blvd. – Houston, TX) – Doors Open from 2PM-8PM – Click Here for Tickets
YMCMB NBA All-Star Finale w/Lil' Wayne and Birdman at Stereo Live (6400 Richmond Ave. – Houston, TX) – Doors Open at 9PM – Click Here for Tickets
[STRIP CLUB] Love, Hip-Hop and Ass at Player's Palace (9301 Bissonnet St. – Houston, TX) – Doors Open at 10PM – Click Here for Tickets
[AFTERHOURS] [STRIP CLUB] – Onyx (3113 Bering Dr. – Houston, TX) – Doors Open at 12AM – For more info. call 832-776-1572