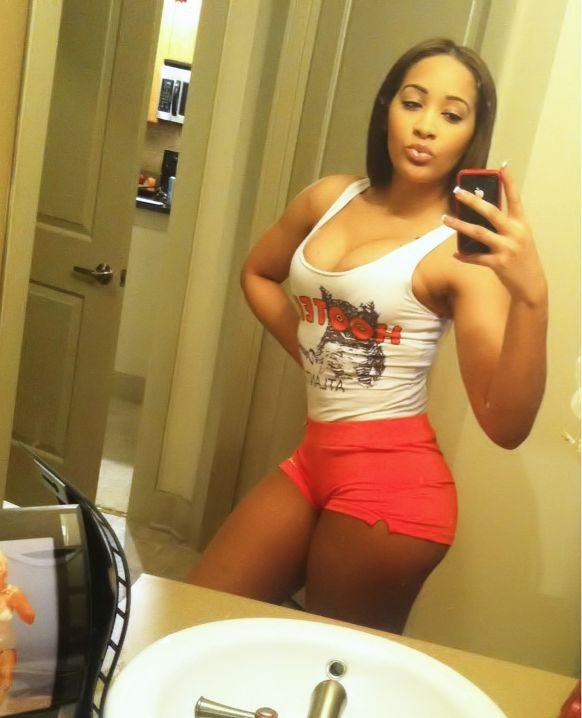 When Drake talks about his relationships people listen, especially when he name drops. In the song "From Time," the platinum music artist name dropped an ex-love and where she worked in Atlanta. The quick mention has led to a fan frenzy to find out who the girl is, doxing the woman who walked away from one of today's hottest Hip Hop stars, getting married and leaving her fling with Drizzy in the past.
"The one that I needed was Courtney from Hooters on Peach Street / I've always been feeling like she was the piece to complete me / Now she engaged to be married, what's the rush on commitment?"
rapped Drake in the new tune.
The one line has rushed his ex-love interest into the hype of his current album, Nothing Was The Same. Fans began doxing her information and sharing it across social media networks twitter and instagram. Real name Courtney Janell, Drake fanatics exposed everything they could find out about the former "HDTheAgency" model, who's been a vixen in several rap videos. She claims people have been causing her phone to blow up with questions coming from everywhere. The interrogation by fans made the moment a bit unsettling to deal with, especially because she is engaged to get married soon.
"My phone has been BLOWING UP all night. From my text messages, to my twitter feed, to my email… YES Drake put me in a song. Just answered the question everyone's been wondering," she wrote of the incident.
She's since removed various things she posted in relation to the "From Time" mention. A few Drake fans have even went in on her for posting a comedic meme of Drake snuggling with Common, calling Courtney chubby and a 'b**ch.'
Either way, rapper Drake proves money cannot buy you everything. His ex-girlfriend may not be as rich but she has love, while he's still making singles in pursuit of the elusive feeling/emotion.
If not familiar with what 'doxing' is, it's the tracing of someone on-line through using on-line docu*ents and social media tips, that can many times lead to private information being discovered as well. "Dox" originates from 'Docs' or docu*ent files.