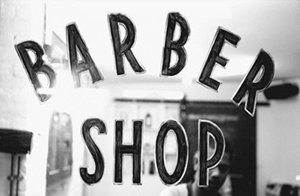 Atlanta airport officials say the city is looking to launch the airport's first in-house barbershop.
Hartsfield-Jackson Atlanta International Airport officials said in a statement Tuesday that the City of Atlanta Department of Aviation is seeking proposals from firms that are interested in building, operating and maintaining a more than 1,300 square-foot barber shop inside the world's busiest airport.
Officials say proposals are due before 2 p.m. on Nov. 7.
The city's Department of Aviation is holding a networking meeting Thursday at the Hartsfield-Jackson Technical Support Campus in College Park. The department will also hold a pre-proposal conference there on Oct. 3.