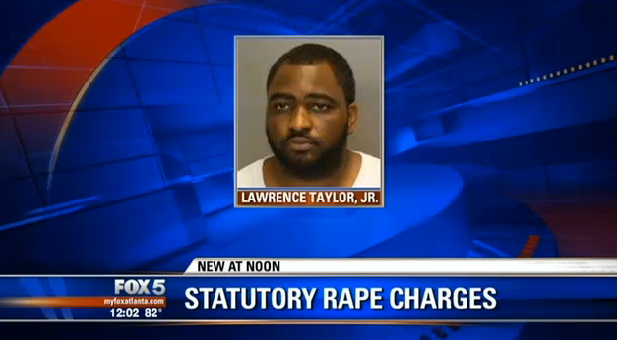 Hall of Fame football player Lawrence Taylor's son has been arrested and could be facing a long prison sentence after being accused of statutory rape and sodomy in Powder Springs, Georgia.
Lawrence Taylor Jr. reportedly committed sodomy by forcing oral se* on a 16-year old girl Saturday, July 6.
The teen told police that Taylor Jr. "first asked her if he could eat her out repeatedly in which she stated no," according to TMZ.
The 31-year old then "with force spread her legs then pulled her bathing suit to the side and gave her oral se*."When police were called to the scene another underage girl told police that LTJ had se* with her 5 or 6 times in February 2012.
Taylor Jr. was arrested and taken to Cobb County Adult Detention Center, where he's currently being held without bail. He's been charged with three felonies. Statutory rape, aggravated child molestation, and statutory aggravated sodomy.