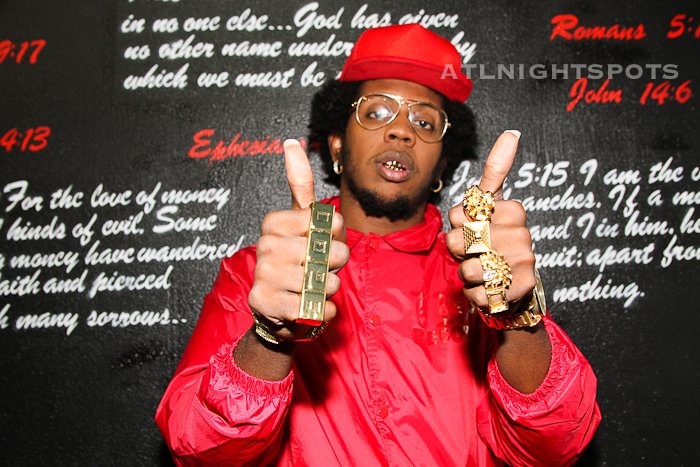 Trinidad James has been rapping less than a year, but he may have parlayed one hit record into a sizable record deal. There has been a bidding war for the Atlanta rapper ever since his song "All Gold Everything" started heating up the streets.
During his recent sold out show at Santos Party House in NYC it became clear that the song was not just a regional record as Trinidad performed it two times in a row for the enthusiastic crowd.
XXL reported that Joie Manda, Chris Atlas and Barry Weiss were in the house representing Def Jam Records and Mike Keyser from Atlantic Records was also in the building to watch Trinidad perform.
Now rumors are running rampant that Def Jam has cut Trinidad a $2 million check to join their roster that already includes Rihanna, Kanye West, 2 Chainz and Frank Ocean.
Def Jam would recoup that money off his iTunes/Youtube views and shows before he even dropped a album.