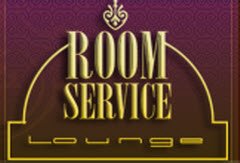 A man was shot several times early Friday when gunfire rang out during an argument over the VIP room at a northeast Atlanta club.
The shooting happened shortly before 4 a.m. at the Room Service Lounge on Piedmont Circle near Monroe Drive, according to Atlanta police Capt. Van Hobbs.
"There were two groups of individuals in the club,"
Hobbs told the AJC.
"One group had the VIP area and the other group, that's their usual area they go to," Hobbs said. "Some words were exchanged between the two groups because one group wasn't going to give [the room] up."
Club security officers went to intervene, and the argument escalated into a physical confrontation.
"Security then attempted to have both groups leave the club, and as they were attempting to get everybody to leave, gunshots from one group were fired and an individual was struck multiple times,"
Hobbs said.
The victim, whose name has not been released, was taken to Grady Memorial Hospital in stable condition, Hobbs said.
He said investigators were still interviewing witnesses a couple of hours after the shooting and had made no arrests.
According to the club's website, the "Room Service Lounge is a exclusive sleek and sophisticated lounge offering Atlantans a new-era experience in upscale casual dining and entertainment."
The website advertises Thursday's special event as "Shawty's Champagne Thursday Comedy Revival" in which groups of seven or more women get a free bottle of champagne.
This spot is becoming notorious for shoot outs time for a name change..