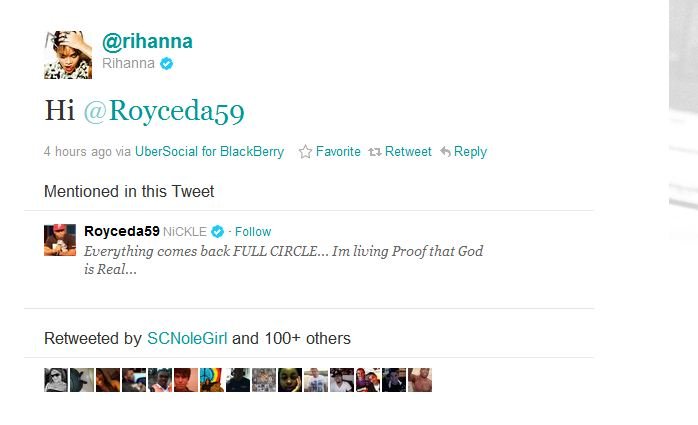 Even though it took 24hrs for Rihanna to reply after the BET Hip Hop Awards cypher aired she still did by saying..
Hi @Royceda59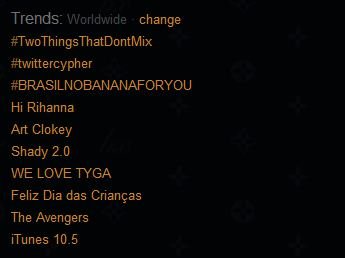 When Royce made an appearance on 106 and Park yesterday (October 12) the topic of conversation was his now famous line.
"I seen her overseas, me and Em were performing at the V Festival. She was coming out to perform with us. I'm just a Detroit guy, everybody's treating me like I'm famous, but I still feel regular. She came up to me and told me that she liked one of my songs, so I just felt like, you tell me that again, we go together—has to happen. I just express myself through my music. I just thought it was a line I was going to say, I didn't know she was going to hear it. I didn't know it was going to become this, trending for 20 hours," said Royce.