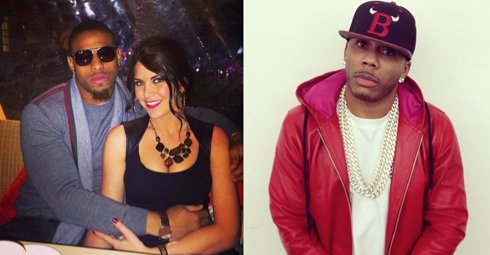 First Floyd Mayweather and now Carolina Panthers defensive lineman Greg Hardy.
From Page Six
Charlotte Panthers defensive lineman Greg Hardy was arrested Tuesday in Charlotte, N.C., on charges of assault on a female and communicating threats. In the arrest warrant, the the NFL player's girlfriend Nicole Holder alleges that the 6-foot-4, 290-pound Hardy threw her on a pile of guns and threatened to kill her.
According to a tweet from a Charlotte Observer Panthers beat reporter, the accuser said in court documents Hardy was angry over her previous short-lived relationship with Nelly, the rapper behind early 2000s hits such as "Dilemma" and now a part-owner of the NBA's Charlotte Bobcats.