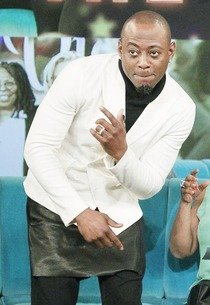 Lord Jamar may be generating news on his views of hip hop, but it appears the Brand Nubian MC has found a new target in Omar Epps.
So much so that the "Resurrection" star took it straight to Jamar regarding the rapper's commentary on what he said was a "skirt" Epps wore during a recent visit to "The View." Epps went on Twitter to address his appearance on "The View" (wearing what could be construed as a skirt) and Jamar's lack of knowledge about the garment and its significance.

"The uninformed couldn't understand my contemporary ode to my Zulu warrior roots. The Maasai, Fante, etc. It's tribal, study our history..," the actor tweeted.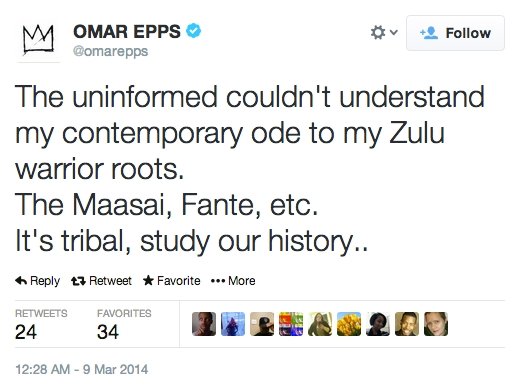 Epps' response comes days after Jamar's initial tweet regarding the actor's wardrobe on the show along with a screenshot of Epps.
"What the bloodclot???!!!," the rhymesayer said.
The reaction soon resulted in Epps' childhood friend Marlon Wayans, coming into the situation by tweeting "@lordjamar the real question is why you taking close Sh*ts of a ni**** crotch and tweeting it? U wearing an invisible dress. #real2snapsupofu."
Despite Epps' tweet, Jamar continued to go in on the former "House" actor as he issued a series of tweets on Sunday.
"What's funny is @omarepps new show "Resurrection" looks interesting & was on my radar to watch especially cause he's in it. #whytheskirt?," said the rapper. "I still might check it out, although we gotta let these SELL OUTS know we not supporting them when they cross enemy lines.
"We need to start putting these CLOWNS on trial for crimes against humanity! Just like they did with complicit Nazis ," Jamar continued.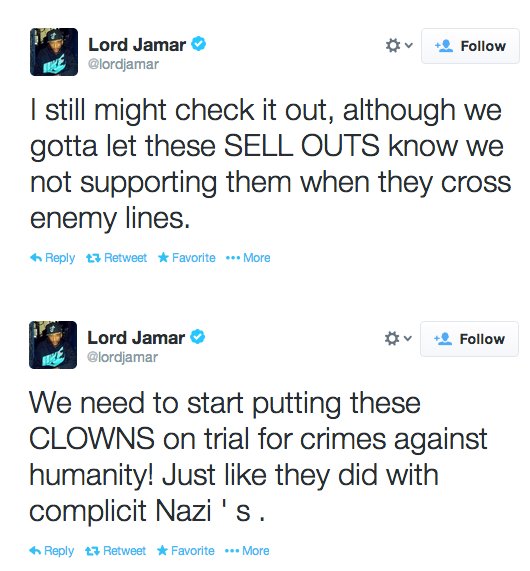 Although he seemed to have won the battle with having the last word on the situation, Jamar may have lost the war as Epps emerged victorious with the successful premiere of "Resurrection."
Media sources noted that the show, which stars Epps as an government agent who finds himself in the middle of strange happenings in a small town whose residents discover loved ones who have returned from the dead, had strong ratings Sunday night with 13.3 million viewers tuning in.
"Resurrection" airs at 9pm Sundays on ABC.