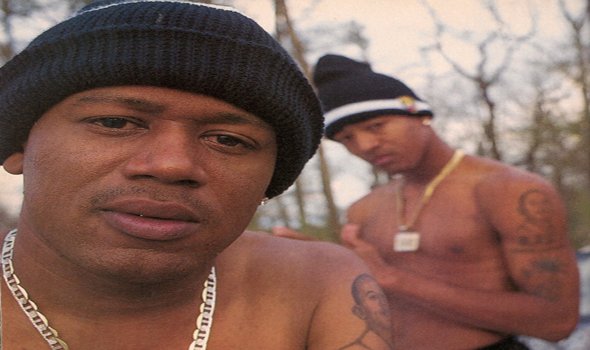 C-Murder has accused Master P of not visiting him, hurting his criminal case and not providing support and on the song says he does not love his brother anymore. According to P, it was "disappointing" to hear Boosie appear on the song which was dissing P and reasserts that he has been helping his brother.
Yesterday (March 10th), Boosie and C-Murder's collaboartion "Came 2 Da Can" was released hours before Boosie's press conference and everyone heard it…including Master P. Today (March 11th), Master P sent a statement EXCLUSIVELY to AllHipHop addressing his disappointment in Boosie for appearing on the song.
Check out the full press release.
"I want to see Lil Boosie get a second chance and take over this Hip Hop
game as a Louisiana street artist but getting on that song with C was
disappointing. Honestly, the beat was wack and outdated. He gotta know that
C has a problem and we're dealing with family issues. I've always put C and
family first. It's funny when I seen the press conference and Boosie talked
about doing a project with C but he said it would be "down the line"
because he got "bigger business to do" like take care of his family. And I
respect that. But I've made C a priority while taking care of all of our
families in good and bad times, but he got more love for his friends. My
grandfather told me, "If you don't have a dollar, you don't got a friend" I
told C that you shouldn't be putting out negative music while you're
fighting a life sentence. They're going to use those words against you. I
taught him the music business, it is sad to hear him talk negative about
his family and take advise from people who are in it to just get what they
can get from him even while he is incarcerated. I love my brother but at
times he can be ungrateful and disrespectful. I didn't look at the record
as being a diss, i thought it was more hilarious, like a comedy then
gangsta rap.

I've spent millions of dollars towards his legal fees in
fighting all of his cases. Even when I've told him, "No", I still came
through. If that isn't love, I don't know what is. I'm not God, I can't
break somebody out of jail. I wasn't at the club with him that night, he
put himself in that predicament, he just beat two cases before that, in
which I paid for and supported. It's funny how when I say "Yes" 99 times
it's all love but I say "No" once, then it's all hate. I know he's innocent
but he needs to grow up and face reality. He chose to put his friends over
his family and his freedom. Why isn't he angry with them, none of them
turned themselves in, only testified against him, nobody else gave him a
dollar for his case, visit him in the can or put money on his books. I'm
the on that should be upset but I'm not, I never received a birthday card,
Christmas card, belt, wallet or anything; not even a thank you."

"As a man, we have to be responsible for our own actions. I realize this
is not about love, this is about money. And this often happens to families
that are dealing with relatives with addictions, lack of education and
financial literacy. I was taught that wise man learns but a fool never
will." At the end of the day, all family fuss and fight but when it get
real only your family gon be there for you. I've been dealing with this
for 10 years now with C, but never really responded to it. It's just a
sad day for our family, It hurts but this shouldn't be media gossip.

"God gives His strongest soldiers the toughest battles. Today, I'm
growing up as a man, I will no longer enable immature, unappreciative
people in my life, even if they're family. The money that I was sending to
lawyers, instead I'll continue to donate and help even more underprivileged
kids that would appreciate my love and support. I forgive C, I hope my
brother will pick up a bible, I will always love him and keep him in
prayer. Just to keep it 100, I would never do a song with Webbie talking
bad about Boosie even if we has just mad at him. I got love for the lil
homies and I want to see them do well. Nobody is perfect, we all got issues
we're dealing with. I can't change people, I can only change me. And I'm
going to continue doing what's right. There is no limit to what you can do
when you put God first, educate yourself and grow up. This is just
motivation to me, the devil can't stop what God has planned for The Miller
Dynasty… No Limit Forever."

It shouldn't be us against us, it should be us against the world. Look at
the love i have in my heart, on my new record "Let it Happen Twice" from
"Return of the Ice Cream Man"

"Im Screaming Free C Murder
MyBrother Innocent Homie, I Dont Mess with you Haters, Cause Most You Haters
Be Phony, I Say Love Your Hitter, Hug Your Hitter, When Boosie Touchdown We
Gon Flood These Rivers"
Don't know what went wrong here..