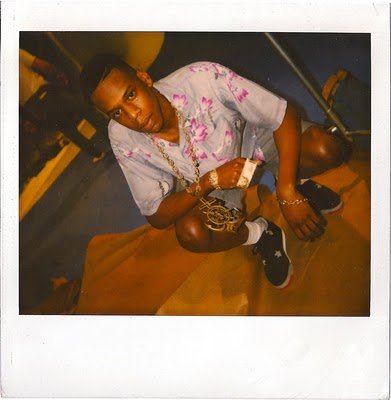 Excerpts from Jaz-O's Biography ti*led Empire State of Mind.. How Jay-Z Went From Street Corner to Corner Office.
He didn't want to shoot him — just scare him.
That's what a young Shawn Corey Carter, a 17-year-old cocaine dealer, was thinking when he borrowed a gun and came after his drugged-out older brother, Eric, then 20, because he had been stealing Shawn's jewelry and had just swiped a ring.
But instead of making a threat,
"I just closed my young eyes and squeezed,"
the rapper recalled, pumping a single bullet into his brother's shoulder.
Carter raced to his hip-hop mentor for help.
"He was like, 'I shot my brother,' "
recalls Johnathan "Jaz-O" Burks in a new biography, "Empire State of Mind: How Jay-Z Went From Street Corner to Corner Office."
"I was like, 'What the f–k did you shoot him for?' He's like, 'I told him to stop taking my stuff.' He said it was kind of an accident . . . but the situation got kind of crazy, and he just happened to hit him in the arm.' "
Eric went to the hospital but said he'd been struck with a random stray shot, and never pressed charges. The brothers made up.
Shawn Carter would go on to become Jay-Z — New York's most famous musician, an entrepreneur worth an estimated $450 million, making him the most successful rap mogul ever.
He's done so well, many have forgotten he started as a street hustler from the grim Marcy Houses in Bedford-Stuyvesant who sold crack by the kilo, was nearly murdered by a rival and narrowly escaped jail after cops pulled him over when his car was loaded with cocaine.
He later plunged a knife into the belly of a man he thought was stealing music profits from him.
And yet, he never went to jail.
The biography by journalist Zack O'Malley Greenburg, out this month, provides a colorful reminder of the rapper's dark roots.
"When he shot his brother, the police didn't get involved. That's just how it was," Greenburg says. "So many people were hit with stray bullets, questions were not asked."
Those who knew him back in the day say Jay-Z was guarded, brilliant and blessed with extraordinary good luck. The rapper himself described living in the Marcy Houses as being constantly stressful.
"There would be shootings at 12 in the afternoon on any given day," he told NPR recently. "I mean, one day your best friend could be killed. The day before, you could be celebrating him getting a brand-new bike. It was just extreme highs and lows."
When he was 9, his uncle was stabbed to death in a fight. His father, Adnes Reeves, became obsessed with finding his brother's killer and would dash off in the middle of the night, gun in hand, to chase leads on the man's whereabouts.
Two years later, Reeves was a drunk and heroin addict — and bolted the family.
"The trauma of the event, coupled with the drugs, caused him to lose his soul,"
Jay-Z told Oprah Winfrey.
Jay-Z attended George Westinghouse, a vocational high school in Brooklyn that attracted a number of future rap stars, including Trevor Smith, a k a Busta Rhymes, and Charles Wallace — the Notorious B.I.G. He knew the two but kept to himself.It was not a safe place.
"Kids would get mugged in the bathrooms, so they kind of just held it,"
Greenburg says.
"He didn't mingle with anybody,"
ex-pal Carlos Martinez told The Post.
"He was a slick dude, smart but quiet about it. We used to bang on the tables and do some rap."
It was a pal who lived across the hallway at Marcy who lured Jay-Z into the drug trade.
DeHaven Irby said he and Jay-Z would walk to school together and play basketball. They also became business partners after Jazzy, as Carter was first nicknamed because of his cool outfits, showed an interest in peddling.
"We were like brothers. Whatever I was doing, he was doing,"
Irby told The Post.
"He picked it up quick."
They flourished in Trenton, NJ, where Irby moved in the late 1980s, developing a sprawling operation while transitioning from powder cocaine to the hard, cheaper more addictive nuggets. But the two had different business philosophies.
"Jay was more efficient. I would overpay the runners so they would be happy and not steal, and he would pay exactly what they were worth," Irby says. "I kept 15 runners and he had two people and was doing pretty much the same numbers."
When it came to selling, Jay-Z was strict: No discounts for anybody.
"A lot of people thought of him as stingy," Irby says. "If the product was $10, you couldn't get it for $9."
The two expanded to Virginia and Maryland, where they made bigger profits than in Brooklyn or Trenton.
"They were moving, like, a kilo a week,"
Greenburg says.
"It was mostly pure cocaine. The price in those days was in the $20,000-a-kilo range, but if you.turned it into crack, you could quadruple the profit."
IRBY did stints in jail — and Jay-Z nearly joined him in 1994 when he and his crew were driving to Baltimore on I-95 with a large quanti*y of cocaine hidden in the sunroof of his Maxima.
Two Maryland state troopers pulled him over for speeding and, suspecting he was toting drugs, called for dope-sniffing dogs. But the unit was busy on another job.
"The cop tried to hold us," Jay-Z told NPR. "He really had no probable cause, so he just said, 'Man, get out of here.' " In 1990 he survived a near rubout at Marcy when another dealer working with Irby came gunning for him.
"Jay violated someone else's space, sneakily,"
Irby says.
"I was disappointed with him. He put me in an awkward situation. A war was about to erupt."
The rival pulled out a TEC-9 semiautomatic and missed with all three shots. The gun jammed and Jay-Z fled.
Still, these brushes with death and jail were not the reason he finally ditched crack for rap. Ever the businessman, Jay-Z realized music, then just a hobby, was where the bigger money was.
His mentor, Jaz-O, took him to London — and opened Jay-Z's eyes to the prospects of the emerging rap industry. And it was clear to all that Jay-Z had natural talent. He outclassed others without effort. He never wrote down a single lyric.
"He realized that being a drug dealer was not a viable long-term career plan,"
Greenburg says.
Said Jay-Z:
"You're playing Russian roulette with your life every single day, 365 days a year. You're going to crap out, sooner or later. It is just natural."
In 1996, he, Damon Dash and Kareem "Biggs" Burke launched Roc-A-Fella Records to produce Jay-Z's work. His third album, 1998's "Vol. 2 . . . Hard Knock Life" made him a superstar, selling 5 million copies and earning him a Grammy.
He nearly threw it all away in 1999 when he flew into a rage at a former friend, record producer Lance Rivera, whom he accused of bootlegging his music. Jay-Z approached Rivera at the Kit Kat Club in Times Square and stabbed him in the stomach with a 5-inch blade.
He was arrested and faced 15 years in jail. Fortunately, the injury turned out to be relatively minor —
"He went home the same night, you know,"
Jay-Z later claimed.
The rapper pleaded guilty to a lesser charge and got three years' probation. "The dumbest thing I ever did," he would later say.
He settled a civil suit with a reported $1 million payment to Rivera.Source NY POST
Newest message board posts:
PAWG of the day 3-6
New Khrysti Hill (Finally)
Lupe Fiasco Contemplated Committing Suicide Over B.O.B's "Nothing On You"
Maintenance Workers Find $1,000,000 CASH!!