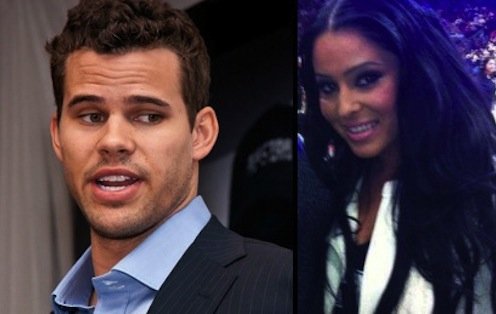 So it's officially safe to say that Kris Humphries is a fan of donks, check out his new girlfriend Myla Sinanaj who resembles Kim Kardashian in many ways.  Myla Sinanaj is a nice rebound chic, but I'm sure after dating Kim his stock went through the roof.
Sinanaj shared a very impressive thong bikini picture on her Twitter page this week, and also blasted Bruce Jenner for his plastic surgery, so we assume she's not into bu** implants.
The pair have reportedly been dating over the last few months and were seen in public together last week at a beach in Miami. TMZ reports Humphries flew her out hang out with him, even though he tried to say she was just a neighbor he ran into on the beach when the pictures of them surfaced. He also apparently gave her and her family courtside seats to a recent Nets game.
They reportedly met at the 5-star NYC hotel where she works.
Is she a upgrade or downgrade from Kim Kardashian?