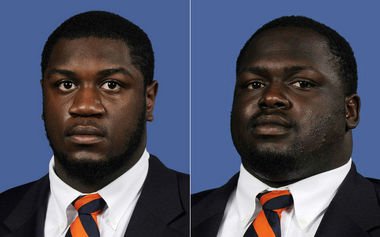 AUBURN, Alabama — Former Auburn football players Ed Christian and Ladarious Phillips were shot to death and current player Eric Mack has a gunshot wound and is in the hospital following a Saturday night shooting at an apartment complex near the campus, according to two people familiar with the incident.
Two other people, perhaps more, may have been shot.
A source said Mack "will be all right."
Christian, Phillips and Mack were all a part of Auburn's 2010 recruiting class. Christian ultimately had to give up football because of a bad back. Coach Gene Chizik said in the spring that Phillips had decided to give up the game.
Mack was set to be in Auburn's playing rotation in the offensive line.
The Auburn police department will hold a news conference later today to discuss the details.
The incident occurred after several men had an argument, then a fight, at the University Heights apartment complex. One or two of the men began shooting, apparently indiscriminately. The shooters have no association with the football program, according to a source.