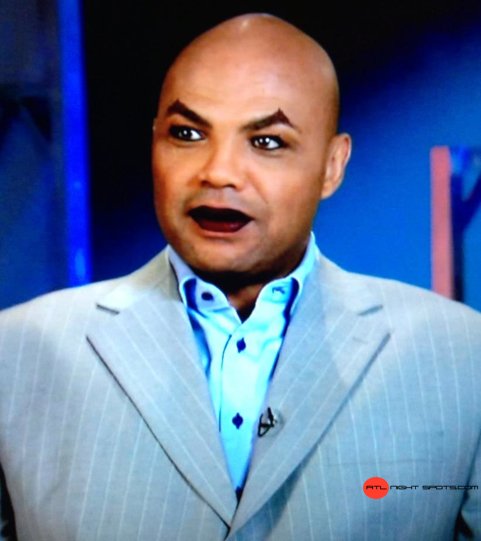 I don't know if the Guy Code show touched on this subject but no guy should be getting his eye brows arched or waxed.. no matter if your famous or not. 
Last night during the Clipper vs Suns game Barkley freely admitted that he gets his eyebrows waxed. Anytime he mentions on TNT's "Inside the NBA" that he gets his eyebrows waxed, co-host Kenny Smith mocks him.
"See, Kenny (Smith) hates on me because I've been getting my eyebrows waxed," Barkley said during the telecast. "Ain't no shame in my game! I get my eyebrows done!" he stated proudly.

"Just for the record, I get other things waxed too. I do," said Barkley. "I get other things waxed."
Barkley says he gets his eyebrows waxed at the same place where he gets his manicure and pedicure, or "mani and pedi" as he called it.
When the game went to halftime, the rest of the crew was prepared to pounce on Barkley for his admission.
Shaq used duct tape to pretend like he was waxing his eyebrows; Chris Webber put on some lip gloss; and Smith showed off his nails. The result was a hilarious couple of minutes of television that had everyone dying I even made a tweet about it.