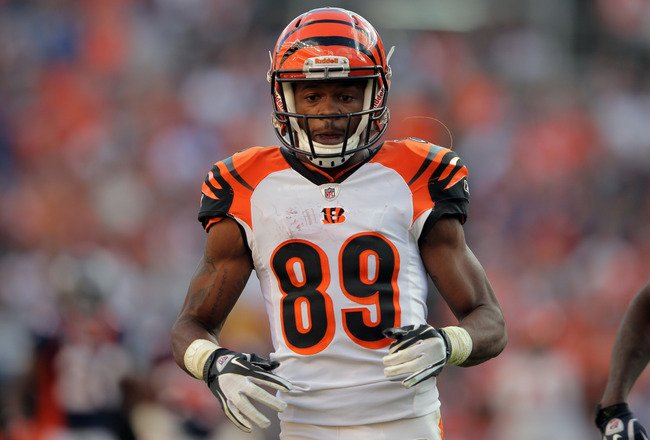 Police on Wednesday confiscated a package containing 2.5 pounds of marijuana shipped from California to the home of Bengals wide receiver Jerome Simpson in northern Kentucky.
Bengals tackle Anthony Collins also was present at the house, along with a woman who signed for the package.
Police also found 6 more pounds of pot inside the house as well as drug paraphernalia such as "packaging materials, scales and smoking devices," California Department of Justice spokeswoman Michelle Gregory told the Cincinnati Enquirer.
Police detained the players but didn't arrest them and no charges have been filed. The case will be addressed Thursday by the Kenton County (Ky.) prosecutor's office.
"The house was set up as a potential distribution network," Tommy LaNier, head of the National Marijuana Initiative, told CaliforniaWatch.org, which broke the story.
A spokesman for the Bengals acknowledged the team was aware of the reports but did not offer any other comments. Both players participated in the team's practice on Wednesday.
The 25-year-old Simpson, in his third year with the Bengals, has eight receptions for 180 yards this season. Collins, also 25, is in his fourth season with the Bengals. ESPN
They hustling like its still a lockout WTF.