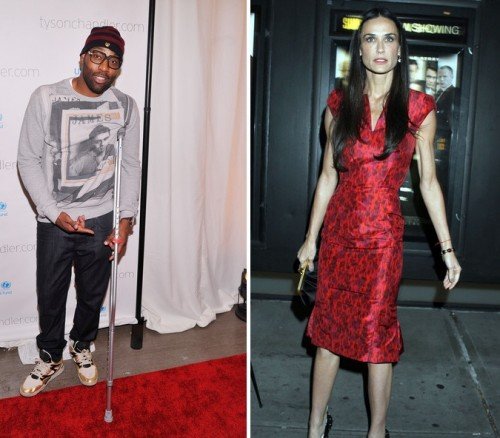 The New York Post reports Baron Davis and Demi Moore grabbed some food with a group of friends at Catch in New York's Meatpacking District last Friday (Oct. 19),  but Moore's friend said they are not romantically involved.
"[They are] just friends and know each other from Los Angeles, where he is from,"
the insider claimed.
Moore is currently in the process of divorcing Ashton Kutcher, who is now linked with his former "That's '70s Show" co-star, Mila Kunis. They could be talking about doing business together who knows..