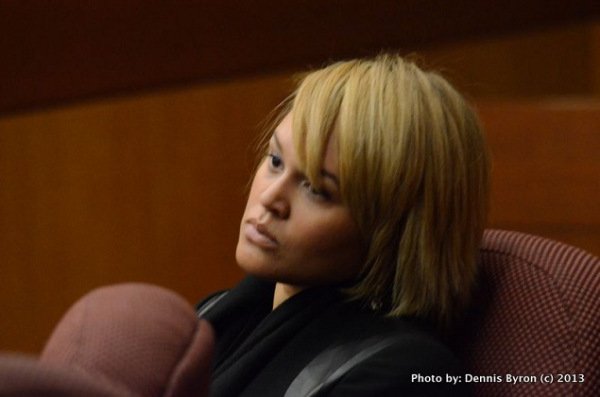 A lot of ladies will be happy to hear that A.I is officially single.
Via Hip Hop Enquirer
After years of battling their contentious divorce case in a Fulton County courthouse, Allen Iverson and his soon to be ex-wife Tawanna Iverson have finally decided to settle.

On the day that a jury was to be selected to hear the matter of Tawanna Iverson verses Allen Iverson, both parties through their attorneys told Fulton County judge Bensonetta Tipton Lane that they have decided how Mr. Iverson's 18 million dollars would be divided up as part of their marital assets.

Earlier we reported that the same judge that presided over the Raymond verses Raymond case as well as the same lawyer John Mayoue was also a part of this case. The difference in this case is that Mayoue is not representing a high profile client, he is representing the Allen Iverson's wife. The main issue to decide was how Mr. Iverson's sizable trust money from Reebok would be handled in their divorce. Some speculated that Iverson was not going to fair to well with the judge in the case because of the fact that she and attorney John Mayoue had a prior financial relationship in that he assisted her in being elected via helping her raise substantial funds for her campaign.
We spoke exclusively with Allen Iverson's attorney after the trial and she stated, "Our client is extremely pleased with the outcome of the case even though we came in near the end of it, we had an uphill battle. Mr. Iverson showed up ready to actively participate in his case and fight for the things he wanted. I don't know and can't confirm that happened prior to us getting involved."

When asked whether there was any apprehensions fighting such a high profile case with so much controversy surrounding it, Attorney Thompson stated "we came to fight and to win for our client."

While the specifics of the deal will be kept confidential, both parties appeared to be satisfied with the outcome. The couple have a total of five children from the marriage.