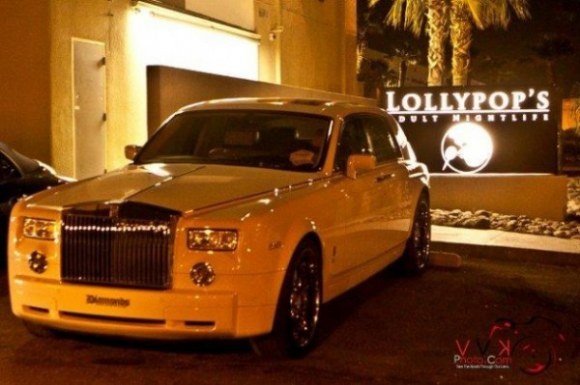 The rapper responsible for the 90′s club hit "Put It In Your Mouth" has reportedly opened a strip club in Las Vegas codenamed, "Lollypops". Akinyele alongside business partner Cliff Dutton opened the club during the weekend of the Mayweather/Cotto fight.
"We decided to officially launch Lollypop's and align ourselves during the Mayweather vs. Cotto fight weekend and I can proudly say there are now two winners," said Akinyele. "We've been thrilled and amazed to see lines of both men and women still coming at 8 a.m. and this has been every single night, better yet morning I should say, over the past 10 days."
Lollypops reportedly brought in $5 Million during it premiere week.