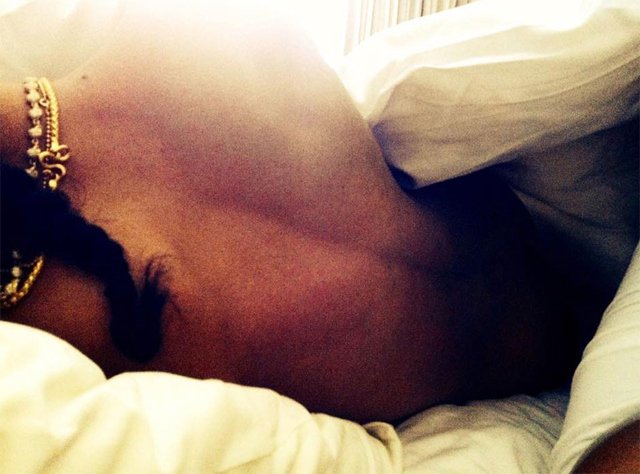 Will Smith likes to take naked pics of his wife, Gotham star Jada Pinkett Smith, while she is sleeping.
At least that's what Jada said on Facebook when she shared the photo of herself naked in bed that you see above.
"I discovered the sexiest secret the other day. My husband takes pics of me in my sleep. He has a whole stash he revealed to me and I really enjoyed getting a glimpse of myself through his eyes. I had to share one with you guys," revealed Jada, adding, "Life is art. Life is beauty. J."
Creepy or cute?