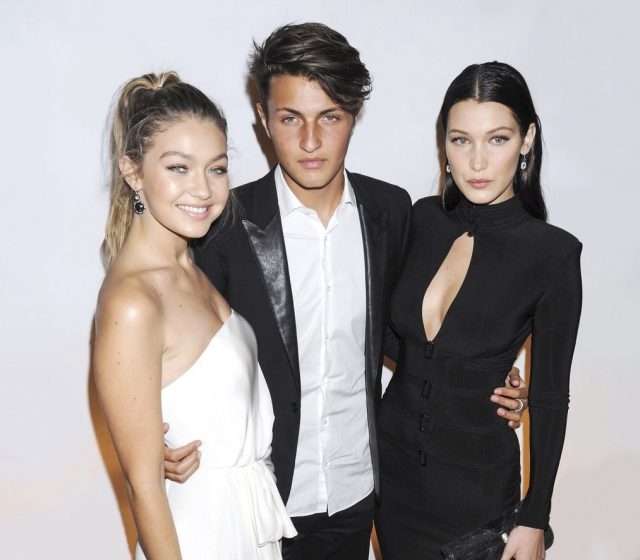 If Bella and Gigi Hadid were just supermodels, they'd be rich. But when you factor in the fact that they are the children of Yolanda Foster and Mohamed Hadid, they are really, really rich. Just how rich are the Hadid sisters? What is the net worth of the Hadid family in 2023?
Bella Hadid Net Worth 2023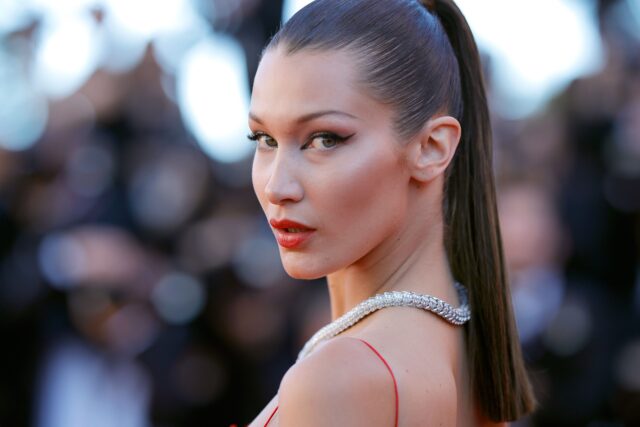 Isabella Khair Hadid was born on October 9th, 1996 to Yolanda and Mohamed Hadid in Washington D.C. but she was raised in Los Angeles.
At age 16, Bella Hadid started modeling and signed to IMG Models in 2014. Almost immediately, her career skyrocketed. In Spring Fashion Week in 2015, Hadid walked the runway for Tom Ford. By the time Fall Fashion Week came around later that year, Bella Hadid walked for Diane von Fürstenberg, Tommy Hilfiger, Jeremy Scott, Marc Jacobs, Topshop, Moschino, Missoni, Bottega Veneta, Balmain, and Chanel. One year after signing her modeling contract, she was a full-fledged supermodel. By 2023, Hadid has walked for nearly every famous designer and been on the front cover for countless magazines, including Vogue.
It's not only through the fashion industry that Bella Hadid makes bank. According to Hopper HQ, Bella Hadid is the 25th most influential Instagrammer in the world and can make thousands of dollars from sponsored posts. Hopper estimated that one sponsored post from Bella could fetch $27,000 dollars.
It's estimated that Bella Hadid's total net worth is in the region of $25 million dollars, and is one of the highest-paid models in the world. Some have estimated that Bella is the sixth highest-paid model in the world, after Kendall Jenner, her sister Gigi, Cara Delevingne, Joan Smalls, and Karlie Kloss. According to the Australian Daily Telegraph, Bella made $11,000 dollars an hour at Australian Fashion Week. She also has major endorsement deals with Nike, Dior, Magnum, and Swiss watch brand, TAG Heuer.
Gigi Hadid Net Worth 2023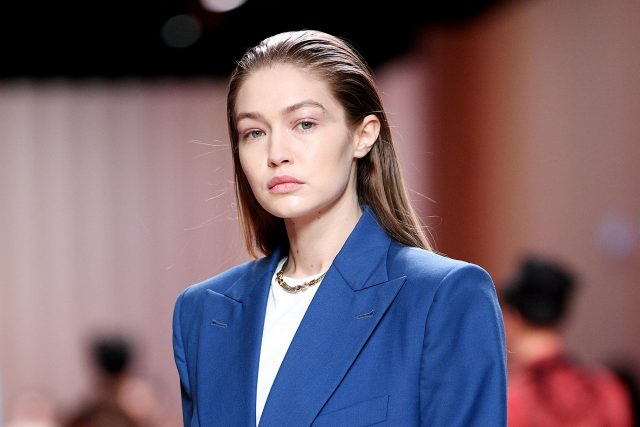 Jelena Noura "Gigi" Hadid was born on April 23, 1995, in Los Angeles. Through their father, both the Hadid sisters are said to be ancestors of Daher Al Omer, Prince of Nazareth, and the Sheik of Galilee.
Gigi Hadid has been modelling for a lot longer than her younger sister, Bella! At only aged two, Gigi was spotted by Paul Marciano of Guess clothing, and she began modelling for Baby Guess. Gigi eventually took a break from modelling to focus on school, before returning to the limelight in 2011 and signing with IMG Models in 2013.
Shortly after signing with IMG Models, Gigi got her big break when she appeared on the cover of Carine Roitfeld's CR Fashion Book. Shortly after that, she booked a big campaign with Tom Ford and was the face of Tom Ford's Velvet Orchard Fragrance and Tom Ford's eyewear.
In 2015, Gigi modelled for Marc Jacobs, Chanel, Michael Kors, Jean Paul Gaultier, and Max Mara, and starred as the face of Mabelline Cosmetics. Since then, she's become one of the most recognizable faces in fashion and has walked for every major designer. In just four years, Gig has been on over 35 magazine covers. In 2023, she announced she was expecting her first child with singer, Zayn Malik.
Gigi Hadid's net worth is estimated to be in the region of $29 million dollars. In 2018, Gigi earned $9.5 million dollars from her modelling, and she has contracts with Vogue Eyewear, Evian, BMW, Versace, and Tommy Hilfiger. Gigi and Zayn Malik's combined net worth could be as high as $93 million dollars, as the former OneDirection band member and singer's net worth is estimated to be in the range of $20 million to around $64 million.
Gigi is expected to give birth to the couple's first child in September 2023.
Mohamed Hadid Net Worth 2023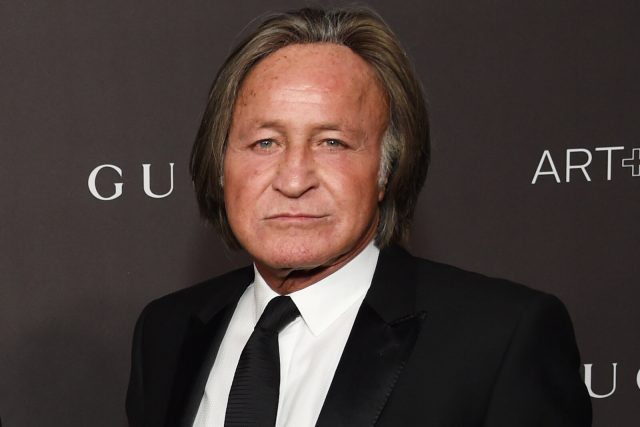 Mohamed Hadid is the father of Gigi and Bella, and his net worth is more than the two of them put together!
Even without being global superstars, the two supermodel sisters would still inherit a fortune from their rich parents.
Mohamed Anwar Hadid is a Palestinian, who was born in Nazareth on November 6th, 1948. Mohamed Hadid and his family fled Palestine in the 1948 Palestinian exodus and became refugees in Syria before later immigrating to the United States. Mohamed attended the prestigious Massachusetts Institute of Technology.
After graduating from college, Hadid has a variety of business ventures that included exporting equipment to the Middle East and restoring and selling classic cars. But Hadid would make his fortune as a real-estate developer. Hadid developed several Ritz-Carlton hotels in the 1980s, located in Washington, New York, and Arizona. Then he moved on to building mega mansions in Beverly Hills, such as Le Belvedere, a Bel-Air mansion that sold for $50 million dollars, and The Crescent Palace which sold for $58 million dollars.
The Hadid family patriarch even added Olympian to his impressive resume. In 1992, Mohamed Hadid competed in the Winter Olympics as a speed skier, representing the Jordanian delegation. He remains the only person to have represented Jordan in the Winter Olympics.
So what is the net worth of Mohamed Hadid? Mohamed Hadid is estimated to be worth a staggering $400 million dollars. His earnings have all been generated through property development, and as his interesting background shows, he is a true self-made millionaire.
Unsurprisingly, Mohamed Hadid also has an impressive collection of assets. According to public records on Instant Checkmate, Hadid's last home was valued at $62.1 million dollars and boasted insane amenities. The real estate description read "A completely private and gated estate over 35k feet on 2.2 acres with 2 master suites and 8 additional bedrooms plus staff and offers a professional screening room, grand ballroom, 5000+ bottle wine cellar, loggia and terraces, infinity pool, spa, 14 fireplaces, elevator, Moroccan room, Turkish hummam, gym, card room, commercial kitchen and much more."
In addition to an impressive roster of multi-million dollar properties, Hadid also has quite the collection of cars. Public records revealed that Hadid owns two Bentley Continental GTC cars.