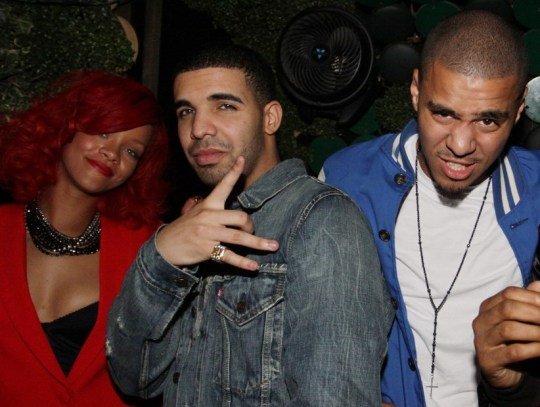 Rihanna and Drake spent time together in Texas this week and partied at a strip club. The former rumored couple hung out a V Live Gentlemen's Club in Houston, Texas Wednesday into the wee hours of the night, E! News reported.
After Rihanna, 25, showed up at Drake's concert at the Toyota Center the "We Found Love "singer and the 26-year-old rapper allegedly got cozy later at the club and together spent more than $17,000
The "Take Care" pair "sat very close to each other and were even dressed alike," Jhonni Blaze, an employee who danced for them told E!
She said the stars were "really cool" and Rihanna even gave her advice about her singing career telling her to "dream big." Blaze did not chat much with Drake as she said "he was too busy throwing money."
Allegedly Drake dropped around $12,000 while Rihanna spent around $5,000.
Blaze added that while she was dancing for the starlet, who is no stranger to partying at strip clubs, she "started slapping" her bu**.
Rihanna and Drake reportedly left with one another and hopped into the same car. Despite Blaze's claim that the famous duo dropped roughly $17,000, another club insider told Radar Online that Rihanna and Drake spent way more than that.
The source claimed they made it rain with $97,000 in cash.