Treach fired Naughty By Nature group member Vinnie via his Twitter account last night. Later the certified Naughty by Nature Twitter account tweeted a link from Vinnie's Instagram page. The picture including the caption "Sitting Vin!" and a quote by Native American resistance fighter Sitting Bull that read:
Warriors are not what you what you think of as warriors. The warrior is not someone who fights, because no one has the right to take another life. The warrior, for us, is one who sacrifices himself for the good of others.
According to the group's website, Treach, Vinnie, and DJ Kay are scheduled to perform in Durham on May 18th and in North Carolina on May 24th.  We will see how this all unfolds.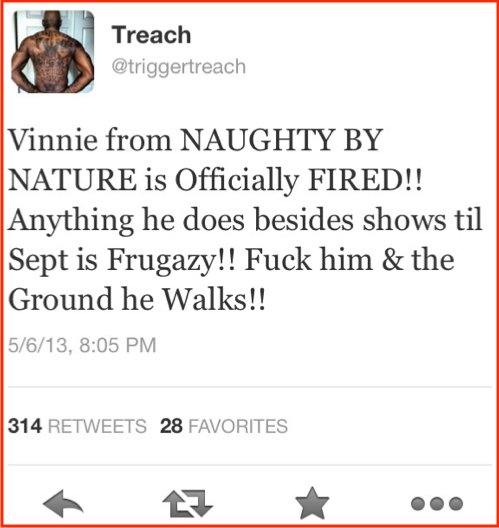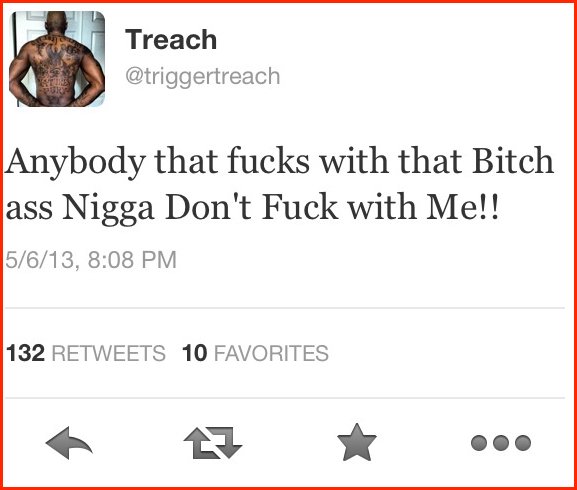 In related news The Temptations have officially announced that David Ruffin and Eddie Kendrix will no longer be performing at their live shows