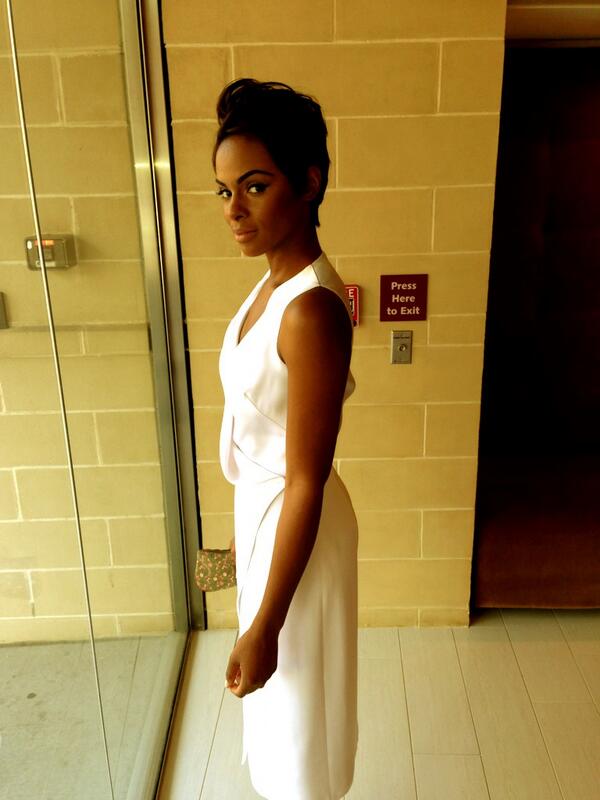 If you had to sum up Tika Sumpter in two words it would be.. beautiful & successful. Euphemia "Tika" Sumpter is an American actress, singer, and model known for her roles as Layla Williamson on One Life to Live and recurring role as Raina Thorpe on Gossip Girl and as Jenna Rice in the The CW/BET sitcom, The Game.
Full name: Euphemia L. Sumpter

Birthdate: 06/20

Parents: Janice Acquista and Arthur Curtis Sumpter Sr.
Step-father: Pat Acquista

Siblings: 3 sisters and 3 brothers

Marital status: Single

Pets: None

Favorite color: Pink and Green

Hobbies: Reading, Dancing, and Singing

Favorite Music: Anything I can move to or anything I can relax to. (R & B) and John
Mayer/Jack Johnson type music

Favorite Movies: Cinderella, Crash, Norma Rae, Any Paul Newman Movie and Fight
Club

Favorite TV show: The Amazing Race, Girlfriends, Nip/Tuck

Actors I admire: Don Cheadle, Paul Newman, Matt Damon, Kiera Knightly, and Charlize Theron

If I couldn't be an actor, I'd be a spa salon owner

Cause I most believe in: Helping anyone who needs a hand

Greatest fear: Losing my mind

Something you'd be surprised to know about me: I love going to the movies alone.

Favorite items of clothing: My shoes and my sweaters

Greatest achievements: Surviving in NYC at 17

What I dislike most about my appearance: I kind of like how I look

Smartest thing I've ever done: Learn how to read

Film role for the opposite se* I would most want to play : James Bond

Books I'm reading: Poison Wood Bible and Arc of Justice

Favorite foods: Macaroni and cheese, candy yams, banana pancakes, and Chips Ahoy

Least favorite food: beets

Favorite comfort food: Chocolate cake

Most treasured possession: My health

Biggest regrets: I don't have any

If I could live anywhere, it'd be: Prague or Costa Rica

Something that makes me see red: People who don't cover their mouths when they yawn.
Pics via Instagram/Esquire