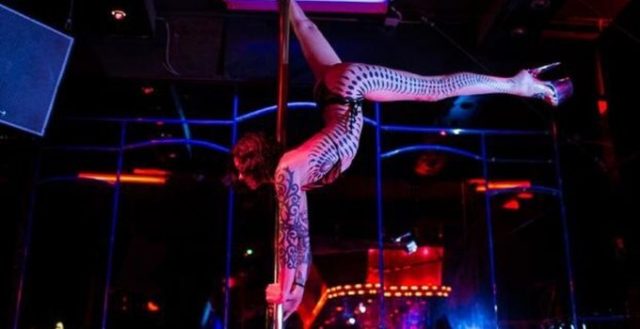 Fellas before you plan a bachelors party at Black Diamond Atlanta strip club you might wanna know that they feature transgender strippers at XS Ultra Lounge in Midtown.
It's being billed as the first transgender strip club experience in Atlanta, with a "sneak peek" preview party set for April 24.
"There's never been anything like this in Atlanta before," lead dancer and spokesperson for the weekly event, Chanel Monroe, told the Georgia Voice. Judging by the flier and Facebook page, Black Diamond Atlanta's entertainers will be performing gender roles similar to their all-female counterparts.
According to Monroe, they expect the clientele will consist mostly of heterose*ual males, although doors will be open to all se*ual orientations and identi*ies. Besides a rotating cast of 10 dancers each week, the wait staff will also be transgendered.
The venue, located at 708 Spring Street, has some history as a gay night spot in Atlanta. Before its latest incarnation as XS Ultra Lounge kicked off in 2011, it was known as Club 708 (also a teen club for a spell), and Loretta's before that.
The area surrounding the venue has also been a hot spot for transse*ual se* workers in the past. Similarly, Black Diamond Atlanta's Facebook page has turned into something of a landing page for TS escorts soliciting on the low. Here's a quick taste:
hi guys i stand 5'7 144lbs 38c-27-32 real photos.phat bu** ..real brea***..lookin for serious men only…come get it while its HOTTTTT!!!!!