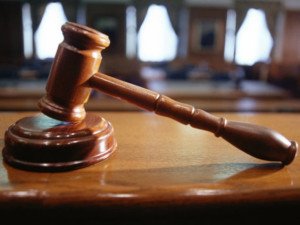 CHICAGO (STMW) – A former Chicago lawyer who now hosts a national radio talk show was indicted on federal charges for two mortgage fraud schemes that defrauded lenders out of nearly $10 million.
Warren Ballentine, 41, formerly of Country Club Hills, was charged with two counts of bank fraud, two counts of making false statements to lenders and one count each of mail fraud and wire fraud in a six-count indictment returned last Thursday, according to a release from the U.S. Attorney's office.
He is the host of The Warren Ballentine Show, a syndicated radio program.Ballentine, the owner of the Law Office of Warren Ballentine LLC., is accused of obtaining fraudulent mortgage loans by filing fraudulent HUD-1 settlement statements and occupancy statements about a buyers' intention to occupy the home as a primary residence, the U.S. Attorney's office said.
Ballentine, most recently of Durham, N.C., and others made false statements in loan docu*ents that caused lenders to make at least eight loans for about $3.6 million between December 2004 and February 2005, the release said.
Ballentine then represented buyers recruited by others at real estate closings knowing they had been fraudulently qualified to purchase the properties in Chicago, Mokena, Monee and Woodridge. Ballentine allegedly then caused lenders to make at least 20 more loans for about $6.1 million between February 2005 and May 2006, the release said.
The indictment also seeks the forfeiture of $9.78 million, the release said. Ballentine is scheduled to be arraigned about 9:30 a.m. Feb. 5 before U.S. District Judge Matthew Kennelly.
If you are interested in what are you spending your money, you can click here for a guide which will help you to figure it out.