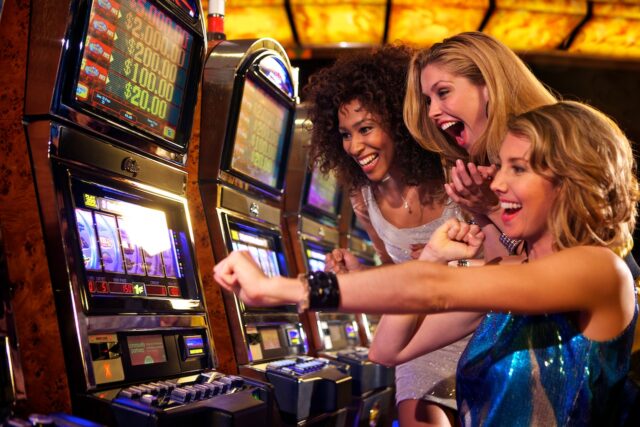 Slot machines are the most common form of gambling in casinos. They're everywhere, and they're filling up casino floors with their presence. However, there's a shift happening among gamblers- younger people don't play slot machines as much as older generations.
And if this trend continues, what will happen to these slots? Below, I will cover exactly how much revenue there is here, and how the casinos rely on these video games for revenue.
Also, we will look into the role slot games play in a casino and whether there is a possibility for them to be finally be overtaken by other forms of gambling.
Slot Machines: The King of Casino Games
Slot machines are a staple of any casino. They can be found in just about every casino, from the old-school casinos to the high-tech ones. Slot machines have been around for a long time and they're not going anywhere anytime soon. The term slot machine applies to both video poker and reel-based slots games.
Slot machines are often overlooked by gamblers, as they see them as a form of gambling for those who have nothing else to do. However, this couldn't be further from the truth. In 2019 alone, Nevada casinos made $12 billion in revenue from slot machines.
Clearly, slots are still king in Las Vegas and other places where casino games exist. It is important to remember that these statistics only represent one state in America- which means there are many other states and countries like Macau and Singapore that also draw a lot of revenue from these games.
Table Games are the Fastest Growing Threat to Casino Slots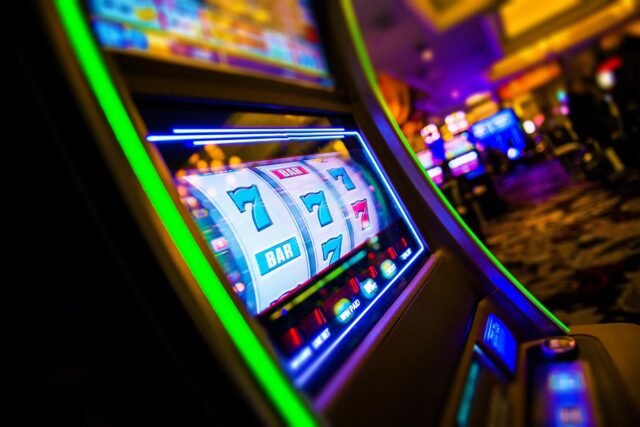 Slot machines have been the most popular form of gambling for decades. However, as people grow more and more aware of table games and other forms of gambling, they may start to turn away from slots in favour of these new options.
The rise in popularity is partly due to how table games offer the closest competition to slots. The largest difference between slot machines and table games is that slots require no skill or strategy at all – you simply put your money in and watch what happens.
By the look of things, it seems like the traditional money-maker, slot machines, is losing its lustre and income potential to other forms of gambling such as table games and sports betting is quickly catching up.
Virtual Reality Gaming
Casinos have been struggling to attract millennials. They've grown up with advanced gaming technology, including Xbox, PlayStation, and smartphones. Slot machines just don't cut it for them—most people want a more stimulating and/or tech-heavy experience.
Skill-based slot machines were supposed to fill this role but they haven't worked out either. Virtual reality (VR) could deliver where skill-based games have failed.
In the 21st century, gambling has been reinvented to suit a new generation of casino players. The gaming industry has embraced technology and social media to provide better entertainment for people who don't want repetitive slot machine games.
VR will be able to offer the level of interactivity and entertainment that many people want in a casino game, but few traditional slots can provide.
Sports Betting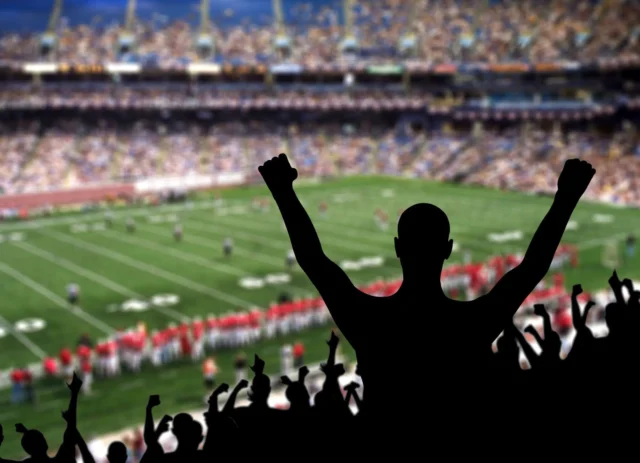 Sports betting is a thriving industry in the United States, as well as across the world. Legalized sports betting has been a hot topic of discussion since PASPA was retracted some time back. Gambling operators have always wanted to be able to offer this type of gambling service and it appears that they finally can.
This new freedom has given rise to an industry that is projected to be worth $5.2 billion by 2023. The US alone has a potential market size of $3 billion in just five years if regulations remain unchanged and consumer preferences continue as they are today.
Esports Betting
The number of people who gamble on esports has increased exponentially in the last five years. Earlier known as a niche type of gambling, it is now found at most regulated and nonregulated online bookies. The real money gameplay may be found in the player-vs-player form of betting.
PvP esports betting allows amateurs to bet on their own abilities. Even if you're not anywhere close to being a professional gamer, you get an opportunity to play for real money.
As this newer form of gambling gains traction, it has the potential to become a major force.
VR Experiences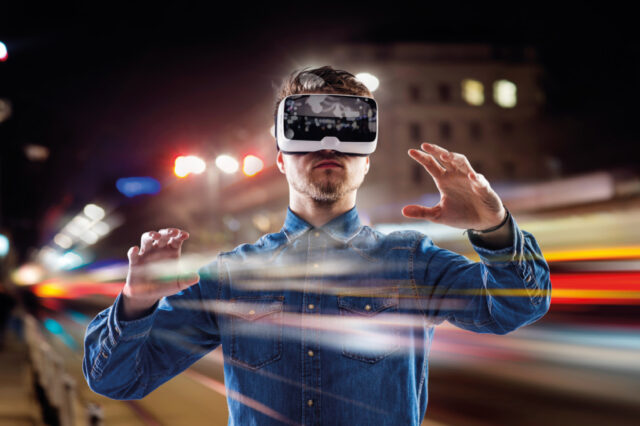 The gaming industry is constantly evolving and it seems that virtual reality (VR) will be the next frontier. One area of gambling where VR has already made its mark is in slots. Virtual reality is quickly gaining popularity among gamers.
VR Experiences are being developed for video games, social media, and now even slot machines. NetEnt has already released Gonzo's Quest and Jack and the Beanstalk VR versions. There have also been VR slots at gaming conferences teased to audiences. These games will be hitting online casinos soon enough so get ready!
4D Graphics
Suppliers of gambling machines continue to offer 3D graphics that are rich and detailed. Of course, 3D slots are really nothing new, so developers are now delivering 4D games.
The use of 4D technology brings the symbols and background graphics closer to the viewer than ever before. All that's needed is a head-mounted display or a VR headset and you are good to go.
Why Slots Have the Potential to Continue Ruling Casinos for Many Years to Come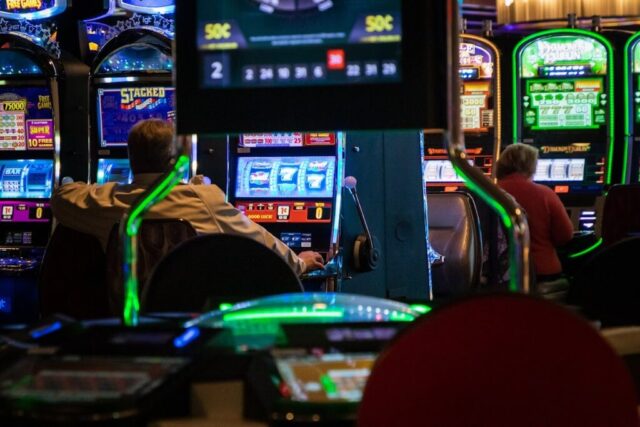 In the world of gaming, there are various challenges. However, there are a few reasons why slot machines are expected to continue dominating casinos.
I have highlighted a few of them below:
They Generate Revenue for Casinos
Gambling facilities do not exist solely for the purpose of providing entertainment. Casinos are also in business, and they expect to generate income from the games they supply.
Slot machines, more than anything else, are known as the bread and butter for casinos. They are fast-paced, have large house edges, and allow gamblers to wager up to $100 (sometimes more).
Poker, Baccarat, and sports betting are all enjoyable games. On the other hand, Table games and sportsbooks do not have the same revenue potential as the slots.
Slot Machines Are the Easiest Games to Play
The casino floor can be intimidating to some punters. They don't want to sit at a blackjack table and be belittled, nor do they want to try to decode the plus and minus symbols used in sports betting odds.
For new gamblers who want action without the hassles, slots are the way to go. To get started, they simply need to pick their bet size and get into a spin.
They Provide a Wide Variety of Innovative Options
Since their introduction to casino floors in the 1930s, slot machines have undergone a substantial transformation. When it comes to both technology and entertainment value, today's games are far better compared to those of the past.
Video slot machines developers aren't standing still either. They keep improving their trade by experimenting with new ideas and doing everything they can to make the experience better. Slot machines will continue to deliver new and better possibilities, be it through 4D graphics or virtual reality.
What Does the Future Hold for Slot Machines?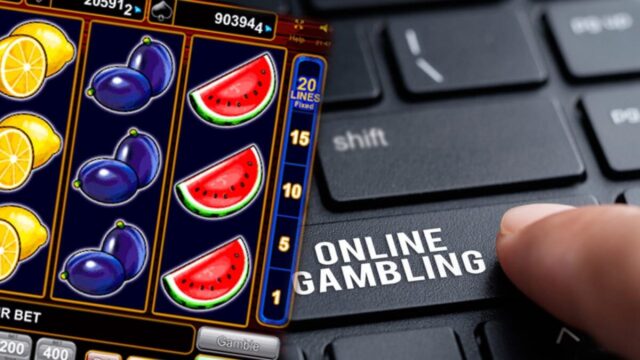 Developers of these gaming machines aren't going to sit around and wait for other forms of gambling to improve. Rather, they'll keep adding to and/or experimenting with new ideas, some of which have the potential to become quite popular.
Conclusion
For years, people have predicted the downfall of slot machines. Yes, of course, millennials aren't interested in playing them all that much. However, slots continue to generate far more revenue for casinos than any other type of game! They also help casinos to be more innovative which also helps them gain more customers.
Nothing major appears to be a threat that can dethrone slot machines. It wouldn't to much of a surprise if slot games continue to be the most popular casino game for another 50+ years to come! If you enjoy playing free slots and online slot games, make sure to check out DeluxeCasinoBonus. It's also an excellent place to start your casino journey! Happy gaming.