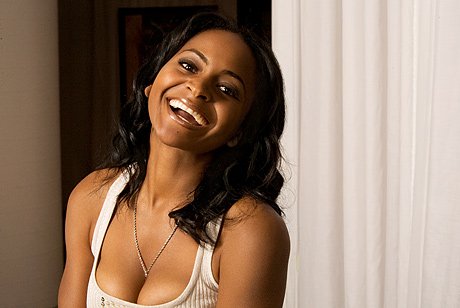 Royce Reed from Basketball Wives suffered a minor scare August 7 when she had a seizure at a charity softball game. TMZ reports,
"Reed pulled a hamstring muscle at one point and when she went to go sit down … she passed out."
So scary.
Luckily Royce did not need medical attention and came to shortly after. The reality star will be waiting until she returns home to Florida to see a doctor.
Royce is the former girlfriend of Dwight Howard and the two have a son.