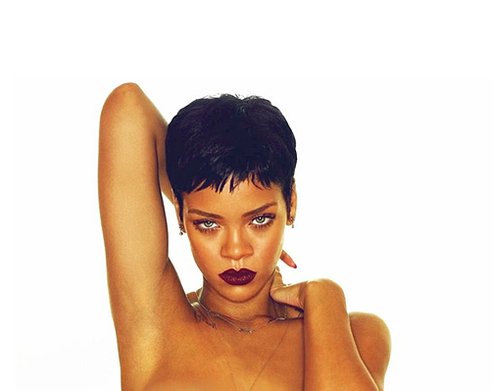 Rihanna gives her fans more then they bargained for.
We all seen Rihanna topless in her camera phone pictures that went platinum across the web so we know she loves flashing her tatts… Today she's flashing the uncensored version of her 'Unapologetic' cover that leaked online.
Rihanna's new album only dropped last week, and already it's doing major numbers across the globe as expected.
Today however, the album is in the news for a different reason – because an unedited version of the cover has been leaked online!
While the finished version of 'Unapologetic' featured a topless Rihanna with her brea*** covered by various words, this uncensored version shows her with one half of her chest completely uncovered, without so much as some Hollywood tape to protect her!
You gotta love Rihanna..
In other Rihanna news..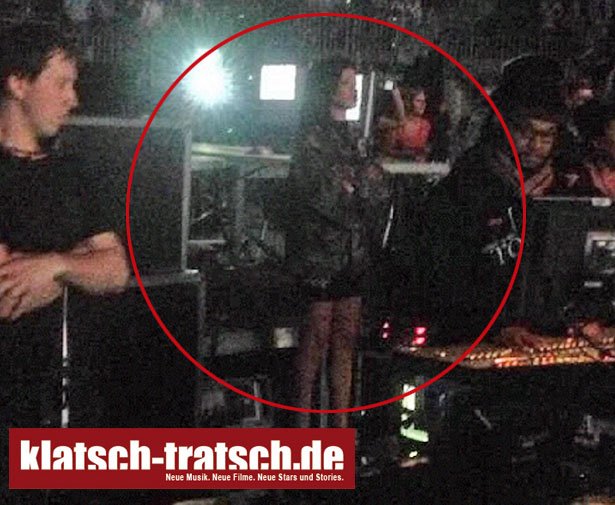 A source had earlier betrayed over 'Hollywood Life': "You will spend the day with those she loves. That's all I say. "
In the evening visited the 24-year-old concert of her Ex-Lovers Chris Brown (23) at the O2 World and stood there unrecognized with long hair wig at the mixing desk in the middle of the arena.
Brown
"tweeted tour through Europe and Rihanna to five hours actually the unequivocal message:" just on his Carpe Diem # Berlin # Carpe Diem "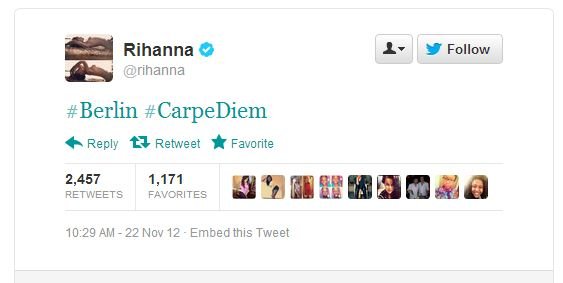 "Tonight will attract both still around the houses,"
said an insider of this page. The former couple lives According to sources at the Westin Grand Hotel in Berlin Mitte.
Rapper Eminem was supposed to occur in the interlude, but his appearance was "technical reasons," canceled, so Brown was already shortly before 21 clock on the stage.
Photos: klatsch-tratsch.de/Görg, wenn.com