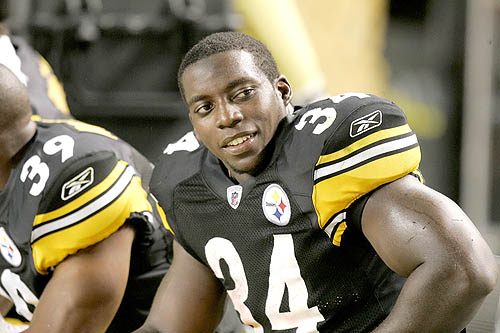 Rashard Mendenhall Had a Few Things To Say About Osama bin Laden Being Dead. Here are the Rashard Mendenhall Osama bin Laden Comments
Rashard Mendenhall seems to have gotten himself in trouble over comments he made about the death of Osama bin Laden. Rashard Mendenhall took to Twitter and questioned the fact that so many seemed to be celebrating the death of another human being.
He then said he had doubts that Osama bin Laden was behind 9/11.
Here are the Rashard Mendenhall Osama bin Laden comments:
"What kind of person celebrates death? It's amazing how people can HATE a man they have never even heard speak. We've only heard one side…"

"I'm not convinced he was even behind the attacks we have really seen no evidence to prove it other than the gov telling us"

"We'll never know what really happened. I just have a hard time believing a plane could take a skyscraper down demolition style"
Mendenhall then talked about his faith:
"I believe in God. I believe we're ALL his children. And I believe HE is the ONE and ONLY judge."

"Those who judge others, will also be judged themselves."

"For those of you who said you want to see Bin Laden burn in hell and piss on his ashes, I ask how would God feel about your heart?"

"There is not an ignorant bone in my body. I just encourage you to #think"
Nowpublic
Apparently you're not allowed to express your opinion about "sensitive" things. :shrug: Its not like he was talking out of his ass. Much respect to him. Other articles make Menenhall out to be a lot more sinister.
When your black rich and famous your not allowed to be vocal about political topics *SMH*