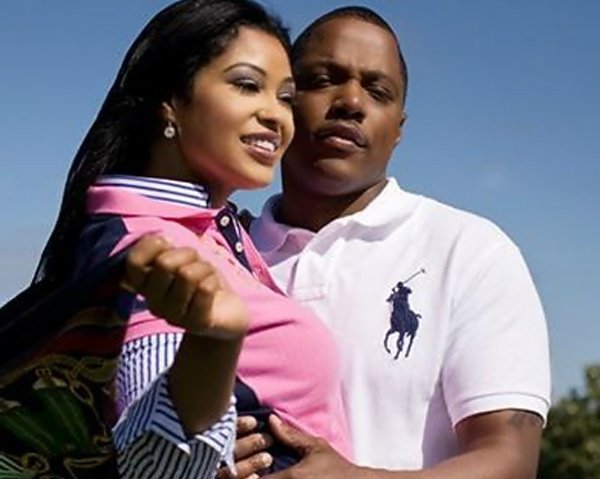 The Atlanta, Georgia, church founded by Mason Durell Betha, former Bad Boy rapper turned Christian minister better known as Ma$e,
has hit back at "inaccurate" media reports claiming that their first lady, Twyla Betha, has been banned due to a DUI arrest.
"The story that media outlets have released concerning the Betha family and the church are not accurate," reads the statement from El Elyon International published online via Facebook. "MA$E nor the members of the church had any idea of any occurrence of an arrest or these charges taking place before today.

"Our hearts go out to the entire Betha family and church members. Twyla is not banned from our church and the doors of our church have and always will be open to those who desire to seek a closer relationship with God through Jesus Christ."
The statement, the most recent update posted on El Elyon International's official Facebook page since April 2013, was made Thursday, the same day popular entertainment and celebrity gossip site TMZ published a post claiming Twyla Betha had been "banished from…the pulpit."
The TMZ report, omitting the identity of its source(s), claims that Mrs. Betha's April DUI arrest and guilty plea prompted Ma$e to halt her preaching duties. The website, which also shared on Twitter an apparent mugshot of Mrs. Betha from her arrest, has previously reported on the Bethas filing for divorce.
Ma$se has not made any direct public statements regarding the allegations that he has banned his wife of 13 years from preaching at the church they both founded. He did, however, tweet 20 minutes after the church's statement appeared online:
"I'M FOCUSED ~ trust me." One of the rapper-pastor's supporters suggested in a response to his tweet that "the enemy" was to blame.
The person added,
"Be encouraged…there are more [people] praying for [you] than there are slandering you!"
Ma$se publicly announced in 1999 that he had committed his life to God, after several years of rapping, mostly on Sean "Diddy" Comb's Bad Boys Record label. He started a Christian ministry in 2001 after being ordained the year prior by Pastor Jonathan Carter of Siloam Baptist Church in Atlanta.
Despite stating more than 13 years ago that he was retired from rapping, Pastor Ma$e has returned to the studio to work a new album, as well as to tour and collaborate with other recording artists. He explained in a radio interview in 2012 the reason he keeps returning to rap, despite having "retired" from the secular music industry twice.
"To keep it 100 with you, nobody's gets as many chances as I got. I think, you know, I'm meant to do it, that's the conclusion I keep coming back to. I think I'm just meant to do it. I keep throwing it away, it keep coming back to me. It must be meant,"
explained Ma$e.
It is unclear who is leading the Bethas' El Elyon International Church locations in Atlanta and Phoenix, Arizona, while Ma$e works on his upcoming album, Now We Even. EEIC's official website was scarce on details and calls made to the Atlanta location remained unanswered, while a message left with EEIC in Phoenix was not addressed by press time.
While Ma$e, whose official Twitter bio links to his MTV profile page, denied in April reports that he was divorcing Twyla Betha, the rapper-pastor shared on Instagram a photo of himself holding a pair of love dice that included the caption,
"I'm rolling the dice on Valentine's Day… Stop calling me #NOWWEEVEN."
Other photos shared by Ma$e online show him posing with his new jeweler and apparently jet setting solo.