@NickiMinaj Chelsea Lately Interview talking about many of things including her alter egos and much more. Chelsea is the realest on late night, lol @ her going right in from the jump "Whats up with…..your ass?" #AwkwardMoment. Propz Nicki-Minaj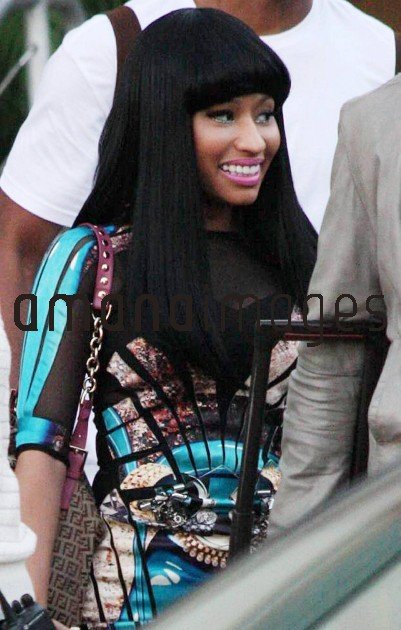 In other Nicki news…Lil Wayne Nicki Minaj Headline "NBC's New Year's Eve With Carson Daly"
Lil Wayne and Nicki Minaj will headline NBC's New Year's Eve with Carson Daly 2011 (Dec. 31 11PM-1AM) in New York City, the network said Monday.
"With performances from Lil Wayne, Nicki Minaj and My Chemical Romance, this will truly be an energetic and celebratory night," the former Total Request Live host said in a statement. "Sitting down and drinking champagne with Bono and The Edge is on my 'bucket list' — so getting to do that is awesome!"
Since Nicki is scheduled to host the New Year's Eve Bash at Miami Beach hotspot Mansion, Weezy and Minaj are expected to pre-tape their performance for the two-hour holiday special.
TODAY correspondents Natalie Morales and Amy Robach will provide live reports from Times Square, where nearly 1 million spectators are expected to gather.