Sources confirm that Dream Chaser's own Lil Snupe died this morning. He was 18. An initial report on AllHipHop stated the Lousiana artist was shot and killed. While there are no concrete details as of now, his manager sent out a tweet confirming his death.
Snupe impressed Meek Mill by passing off his demo to him during a tour stop in Louisiana. In less than an hour, Meek gave him a call and signed the young upstart to his Dream Chasers roster.
"He was in a van, they was finna pull off. And I went and knocked on the van, on the window. They let the window down, grabbed the mixtape and it was like 10 minutes later, 20 minutes later they called me,"
Snupe told MTV News in April.
Lil Snupe joined Lee Mazin, Louie V Gutta, Goldie, Jahlil Beats as a flagship artist for Meek's record label.
RIP To Lil Snupe
https://twitter.com/elidatguy_9/stat…570945/photo/1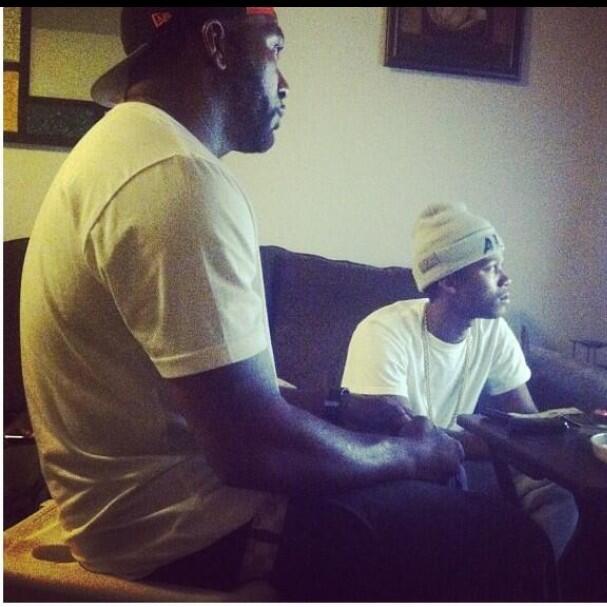 This the nicca that killed him, just 12 hours prior
Lil Snupe Freestyles on Cosmic Kev