A man died after being shot several times early Wednesday inside the Blue Ivory on Whitehall Street.
A man was shot and killed early Wednesday inside a southwest Atlanta nightclub. The shooting happened about 4 a.m. at the Blue Ivory Restaurant and Lounge in the 500 block of Whitehall Street, according to Atlanta police dispatchers. Channel 2 Action News reported that the gunman walked up to his victim and shot him several times without saying a word.
"Right now, we're not sure of the motive, but we do believe the victim was in fact the intended target," Atlanta police Lt. Charles Hampton told The Atlanta Journal-Constitution.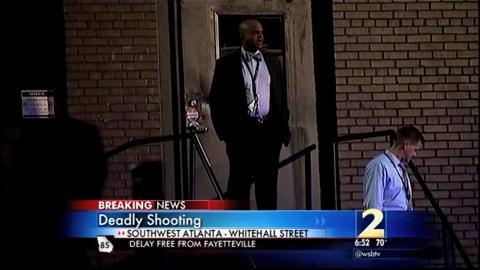 Hampton said there were "a lot of people" inside the club when the shooting happened.
"We're trying to interview employees and some of the patrons that were here," he said. "We haven't heard that there was any type of argument that happened before, so that may be an indication that the suspect and the victim knew each other."