Kevin Ware posted a tweet that crossed the line to Anthony Davis last night.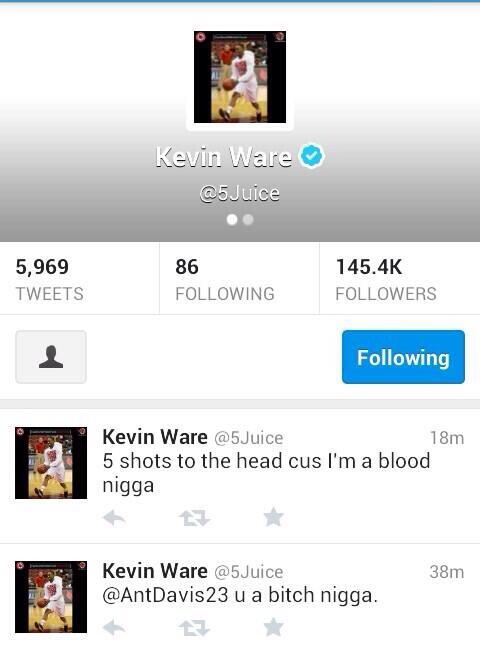 Seems the tweets might be over a woman by the name of Brittany Kaye:
Kevin Ware is the basketball player from the Louisville Cardinals who captured everyone's hearts when he suffered a brutal broken leg during his team's championship run. During that time he reportedly had a girl who remained by his side through it all; Brittany Kaye.
Brittany however had a previous relationship with another famous ball player, Anthony Davis.
Davis attended the University of Kentucky where he also won an NCAA championship before leaving and entering the NBA Draft where he later became the No. 1 overall pick. Davis appeared to be in love with Brittany often showcasing her on twitter. The two were together for quite some time even attending prom together.
I'm not sure when or why Brittany and Anthony broke up but now she's with Kevin. Anthony is probably not very happy about this situation and whatever words were exchanged between him and Kevin led to this tweet. Assist Flex