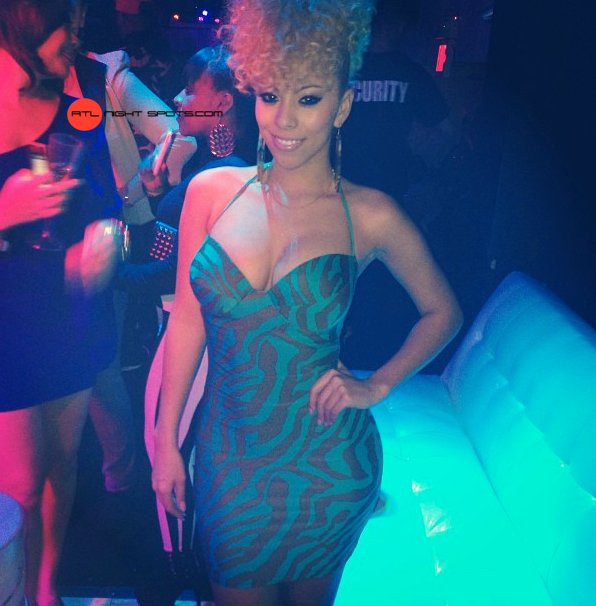 Over the past weekend Kaylin hit up a club in Miami showing everything a man wants to see..
Kaylin Garcia is the quite Spanish girl usually holding Joe Budden arm during the VH1 Love & Hip Hop show . Tahiry is the loud Spanish girl usually flipping tables or screaming at Joe Budden on the show.
But instead of looking at the positive side of things and saying this girl is a ride or die chick for Joe Budden, people chose to focus on her teeth and made some nasty remarks.
The [email protected][email protected] went doubly crazy when Kaylin was next seen at a lounge to talk things out with Raqui Thunda and those same haters had the nerve to post up pictures of Kaylin Garcia alongside the likes of Jerome from the hit TV show "Martin".
Her teeth look normal to me?