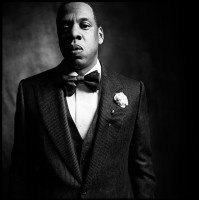 New York Shawn Jay-Z Carter has made another power move in the music industry. According to Joseph Borrino, CFO of Roc Nation, The label has recently acquired Tupacs entire album catalog from Entertainment One who acquired it from Death Row Records in 2003. The purchased includes all of the masters to Tupacs albums and unreleased material.
The purchase of Tupacs album catalog is a monumental move in the music industry as Tupac is one of the highest selling Hip-Hop artists of our time. The purchase cost Jay-Z and Roc Nation $384 Million, giving Jay-Z rights to release all of the music that Tupac had created and release. The deal also gives Jay-Z exclusive rights to any music that is released which would feature any of Tupacs songs or lyrics. This is a phenomenal event for Roc Nation. Weve purchased one of Hip-Hops greatest icons music which would make us one of the largest record labels in the world. We will forever be relevant in the music industry now that we own Tupacs music, according to Joseph Borrino.
With the purchase, Jay-Zs network will be an estimated $2 Billion making him the wealthiest artist in the Hip-Hop industry. Plans have also been set in motion to release a new Tupac album in 2016 titled, And Now I Rise, which will feature Snoop Dogg (Snoop Lion), Drake, Nas, The Dream, DMX, Beyonce and of course Jay-Z. The album will be produced by Dr. Dre and Timbaland and will be made available via iTunes, Spotify and Jay-Zs new music streaming service, TIDAL. According to Jay-Z, he released a statement through his CFO, Joseph Borinno, Im honored to be the new owner of Tupacs album catalog. He is a legend in the music industry and set the standard of hard work when creating music. I will continue his legacy through Roc Nation and will ensure that we keep Tupacs legacy alive. I will also give Tupacs mother, Afeni Shakur 10% of all gross earnings made from the future sales of Tupacs albums.
Tupac Shakur has sold over 75 million records worldwide, including the release of The Don Killuminati: The 7 Day Theory, All Eyez on Me, and more. He is debated to be the greatest rap artist of all time and one of the most influential artist of our time. On September 7, 1996, Tupac Shakur was shot multiple times in a drive-by shooting at the intersection of Flamingo Road and Koval Lane in Las Vegas, Nevada. He was taken to the University Medical Center of Southern Nevada, where he died six days later.