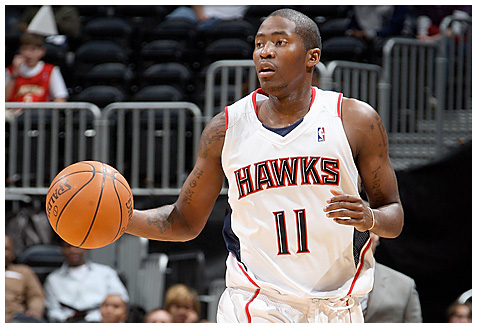 The Knicks and Hawks are "working on" a three-team trade involving Jamal Crawford.
Toney Douglas would be involved, in one scenario, but it sounds like the structure of the deal is very fluid at this point. That lends credence to the idea that Mike D'Antoni isn't as comfortable with Douglas running the team at PG as he has been indicating — if they trade Douglas they'll add a reliable starting PG ahead of Mike Bibby. Dec. 11 – 11:18 am et
Source: Marc Berman on Twitter
Knicks are making some nice moves.
Thoughts?