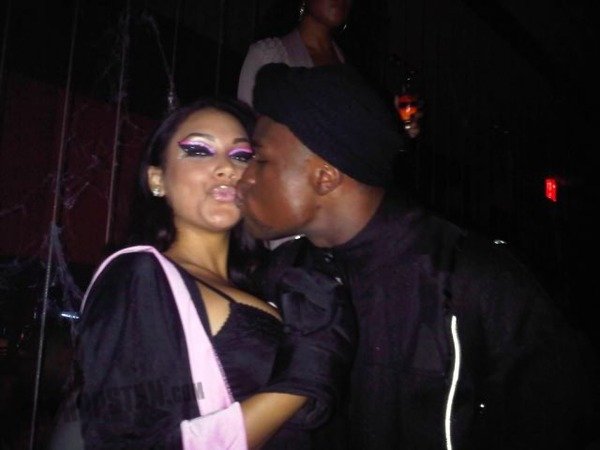 Seems like the champ Floyd Mayweather pulled a fast one on us and got married to Shantel Jackson aka Miss Jackson his on and off fiance. Docu*ents recently surfaced (Via TheDirty.com) proving that his beautiful 'girlfriend' we all know as Miss Jackson, may actually be his wife!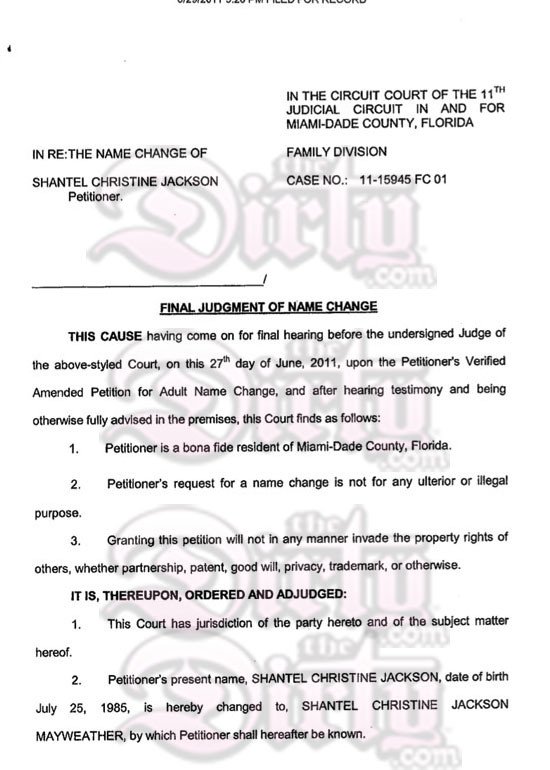 If you've tuned in to 24/7 or his new docu-series on Showtime, you should be very familiar with Shantel Jackson and the huge diamond ring she has been rocking on her finger.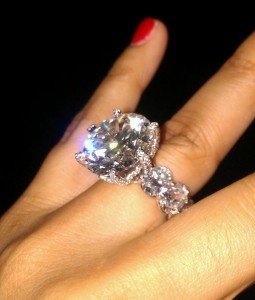 Shantel had her name legally changed back in 2011 to Shantel Jackson Mayweather!  Congratulations Mrs. Mayweather if this is true!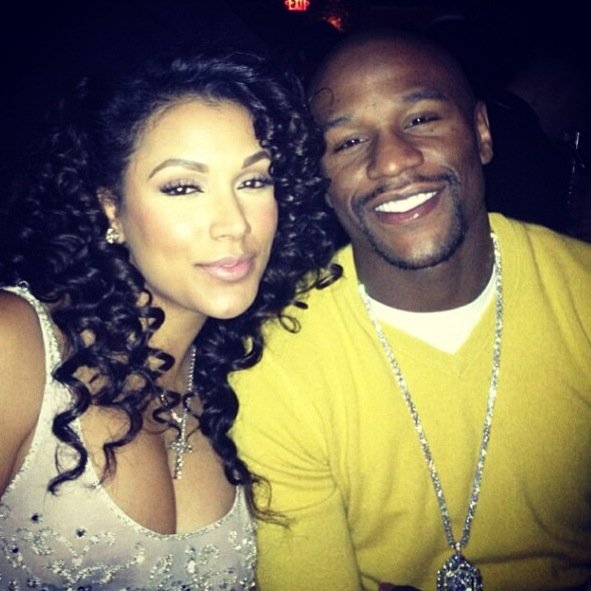 Showtime Networks announced Thursday that Saturday's fight between Floyd Mayweather and Saul "Canelo" Alvarez, billed as "The One," generated a record $150 million in pay-per-view revenue on 2.2 million buys. It breaks the record of $136 million for Mayweather's 2007 fight against Oscar De La Hoya, but falls short of the 2.5 buys for that bout. "It shows the health of boxing and that it can deliver at the highest level," says Richard Schaefer, CEO of Golden Boy which promoted both Mayweather fights.
Showtime, owned by CBS CBS +0.09%, is still counting PPV receipts from distributors and says "The One" has a shot at catching the 2007 De La Hoya fight in terms of total buys. The initial report had the 2007 fight at 2.15 million buys, but the total has grown over the years as more distributors reported sales of the event. Schaefer says money was still coming in last year for the 2007 fight. "It is the gift that keeps on giving," he says.
Mayweather received a record guaranteed purse of $41.5 million purse for the fight, and as co-promoter with Golden Boy, he will also reap the spoils of the PPV haul. Mayweather is set to earn more than $80 million from the fight based on the current PPV estimates, and his final take could approach $100 million if the ultimate PPV tally exceeds 2.5 million buys. The one night payday tops the previous record in boxing of $52 million that De La Hoya received for the 2007 Mayweather fight. The Canelo fight pushes Mayweather's career earnings over the $350 million mark.