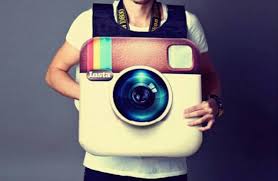 Facebook drew criticism for buying Instagram for $1 billion in 2012; Mark Zuckerberg is laughing all the way to the bank.
Just before its 2012 IPO, Facebook shelled out $1 billion for photo-sharing service Instagram in a move greeted by mixed reviews at best. Two and half years later, the word shrewd barely does justice to Mark Zuckerberg's coup in snapping up the business.
Citigroup estimates Instagram is worth $35 billion, based in part on hitting 300 million monthly active users, and analyst Mark May thinks the segment's rapid growth is only in its early stages.
"Not only is Instagram's audience now larger than Twitter TWTR +0.84%, but its users are ~1.8x more engaged, and user growth has been greater," May writes in a note to clients Friday. "Instagram is at the early stages of rolling out advertising, but we believe brands have and will find it an effective channel."
The $35 billion valuation comes from a forecast of 420 million monthly active users by the end of 2015, an average of 12.6 feed views per day, and an estimate of $1.48 in revenue per thousand views. That may be upbeat, but it's still just 65% the monetization rate of Twitter, and it leads May to a $2.7 billion revenue estimate for Instagram next year.
May, who previously figured Instagram had an enterprise value of $19 billion, argues that the new estimate is conservative, given that implies monetization levels that are still slightly below Facebook itself, which Citi values at $202 billion.
Throw in WhatsApp, which May estimates has an enterprise value of just under $18 billion, only a bit less than Facebook paid for it, and $10 billion in net cash, and Citi's sum of the parts valuation comes to just under $266 billion. Even so, at a $91 price target the upside from present levels is a modest 15%, a reflection of Facebook's 44% year-to-date surge.