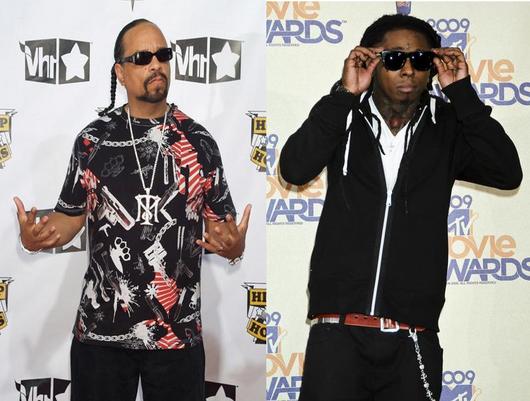 Ice-T is one rapper than has never minced his words.Here is an excerpt.
"That's fake," Ice-T blurts out. "Rick Ross stole a n****'s name. I call him 'Identi*y Crisis.' He thinks he's [Freeway] Rick Ross, he thinks he's Larry Hoover, he thinks he's Big Meech, he thinks he's MC Hammer, he thinks he's Tupac. Like, who the f*ck are you really, dude?"

"When we rapped about dope— me, Snoop and everybody—it was like we doin' it because we GOT to. Now these n***** is actin' like it's somethin' that's FUN. It's so easy to fantasize about it. To actively do it? That's a whole 'nother f*ckin' thing.

You can see that it's not real," Azie Faison adds. "You understand, if it was real, you wouldn't be talkin' about it. You might be puttin' money into it, coachin' someone else to try to get up out of [the drug game], but you wouldn't be on blast talkin' like it's real because these police, they ain't playin. They're comin' for ya."

"Rap is pop right now. Q-Tip said, 'Rap is not pop. If you call it that, then stop.' Rap was a counterculture that went against pop. But when you have Rihanna singin' on your records and you're doin' records with Katy Perry, that's no longer rap. It's pop music, pop using rap delivery. When you hear Lil Wayne sayin' 'I got a chopper in the car,' you go, 'Yeah, right you do.'"
Full interview http://blog.vh1.com
I guess Rick Ross is going to have to put 50k own messing up Ice-T's whole week like he said he was going to do to rapper Kreayshawn.