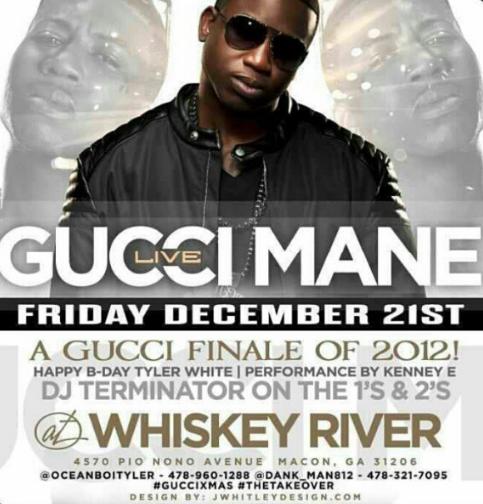 Gucci Mane will be performing in Macon at Whiskey River for the first time since the Murder of Jeezy's gang member homie.
Henry Lee Clark III (also known as Pookie Loc) was a former rapper from Macon, GA. He was performing under Corporate Thugz Entertainment label. His body was found near a school in Decatur, GA. During that time there was a feud between Gucci Mane and Young Jeezy, and Gucci Mane was sought out in connection to the murder. The charges were dropped on December 30, 2005, with police stating they did not have enough evidence to try Gucci for the murder.
Twitter reactions
Crip gang members in Macon w/ Jeezy + Jeezy new video at another Macon club within walking distance of where Gucci is supposed to perform.