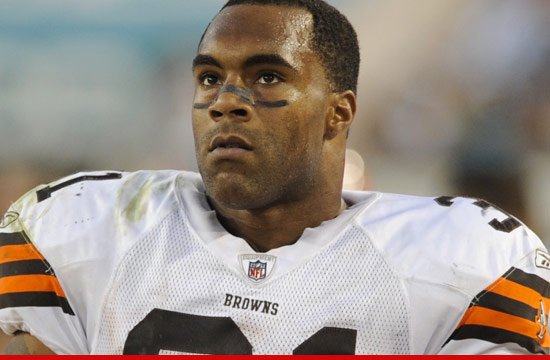 Those statistics about former NFL players going broke years after retirement come in to play once again. The latest statistic is retired  NFL star Jamal Lewis — who helped the Baltimore Ravens win the Super Bowl in 2001 — has filed for bankruptcy, claiming he's in too deep and can't pay his eight-figure debt.
Jamal filed the Chapter 11 papers in Atlanta — according to the docs, he's got $14,455,854 in assets but he's racked up a whopping $10,566,764.18 in debts.
Among his creditors — Bank Of America has a lien for $947,876, Benz has one for 113k, Chrysler for 15k … and the list goes on.
As for his assets — Jamal's got five homes, a bunch of expensive cars, a $500,000 401(k), and 50% ownership in Fort Rapids Indoor Waterpark in Columbus, OH (worth about $6 mil).
According to the docs, Jamal is self-employed and earns approximately $35,000 a month.
By filing Chapter 11 Jamal can keep most of what he's got, while negotiating reduced and extended payments to creditors according to TMZ.